Voices in Exile Groups
The groups meet every week during term time, and practice the following ethos:
Learn about useful services, interesting places and fun activities in Brighton and Hove
Practice English in a friendly, supportive space
Build connections and a community of friends
Improve your health and wellbeing
Get support with accessing digital devices and using the internet
Use public transport with confidence
Access information to develop your skills and employability
Learn about other groups and volunteering
When: 10:00 – 1:00 on Tuesdays, Wednesday or Thursdays (Join one of three groups)
Where: Brighton and Hove (or online when necessary)
Contact: Hayat Shehab hayat.shehab@voicesinexile.org
Mobile: 07526 0772347 (text or whatsapp)
Our group enjoyed activities at the Secret Garden in Hove in June, including a very relaxing meditation using the five senses. 
Everyone enjoyed getting to know(and taste!) various plants and vegetables. Some members hope to volunteer there again. 
Refugee Week Event
Our groups enjoyed a very relaxing day out at Common Ground as part of Refugee week. There was a nature inspired event with Alex, Nick and Lucy from Living Vital and a sound healing session with Kelly from The Ripple Effect Brighton.  
Group members made beautiful art and enjoyed an outdoor lunch. A big thank you to all involved. 
Kite making workshop at The Riwaq – as part of Brighton Festival May'22
Introduction from Marwa Al-Sabouni:
Riwaq is the Arabic word for colonnade. Architecturally, the Riwaq is a semi-open space, which juxtaposes the building and frames the surrounding open space. It offers a transitional phase between enclosed spaces and open spaces, becoming a threshold for exchange. That's why it is often figuratively used in Arabic traditions as a referential space for culture and knowledge: the Riwaq of poetry, the Riwaq of culture, and so on.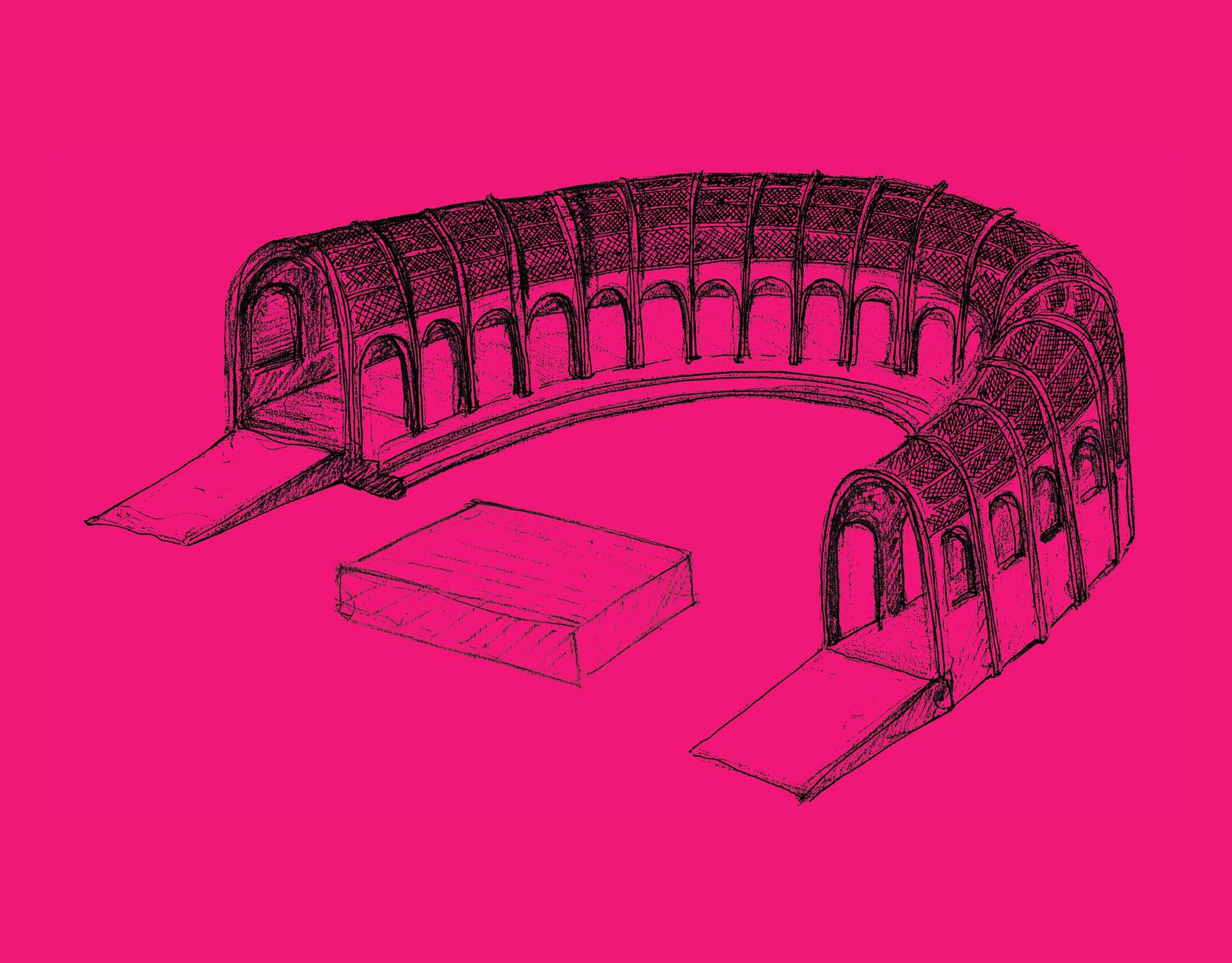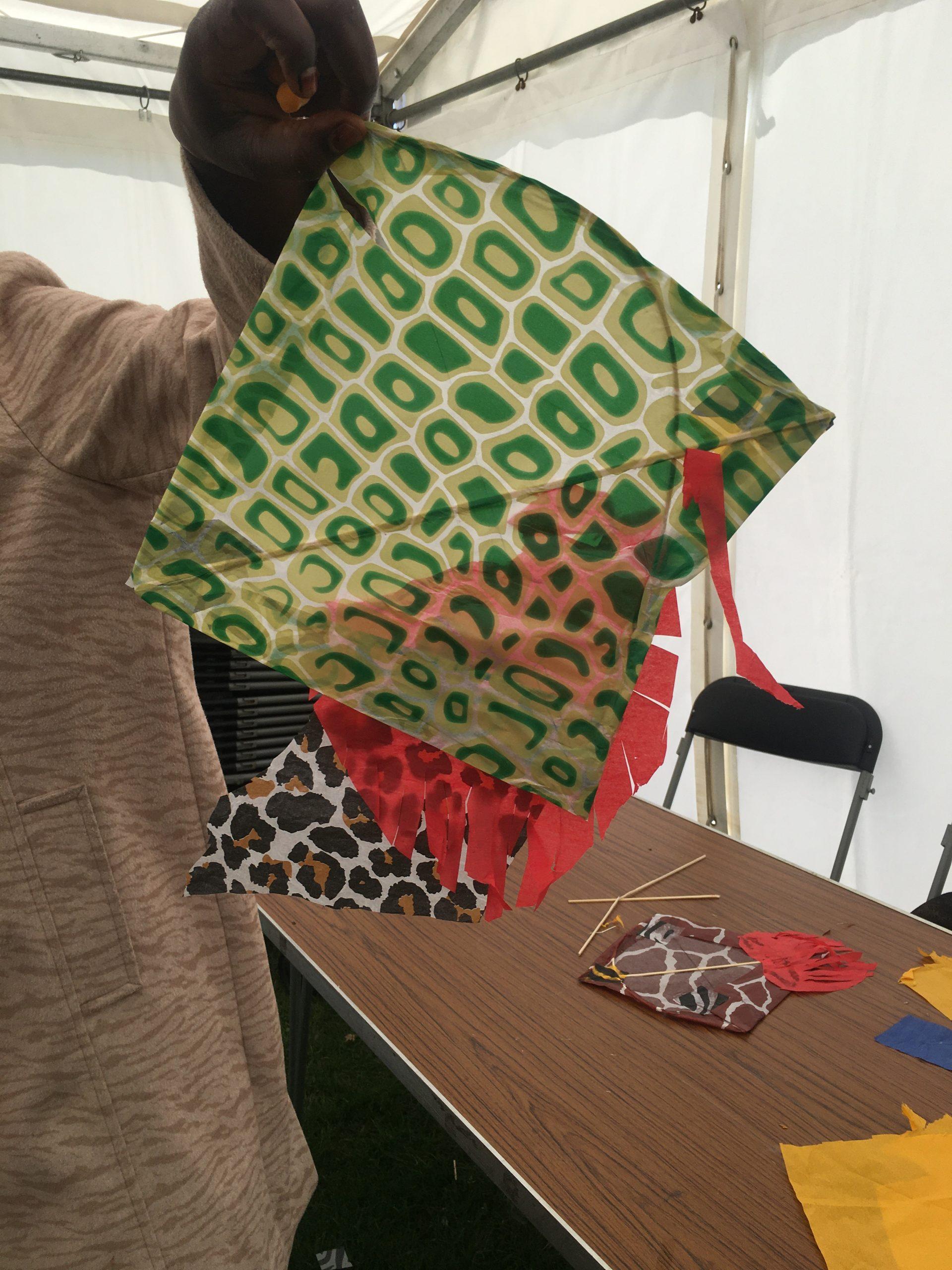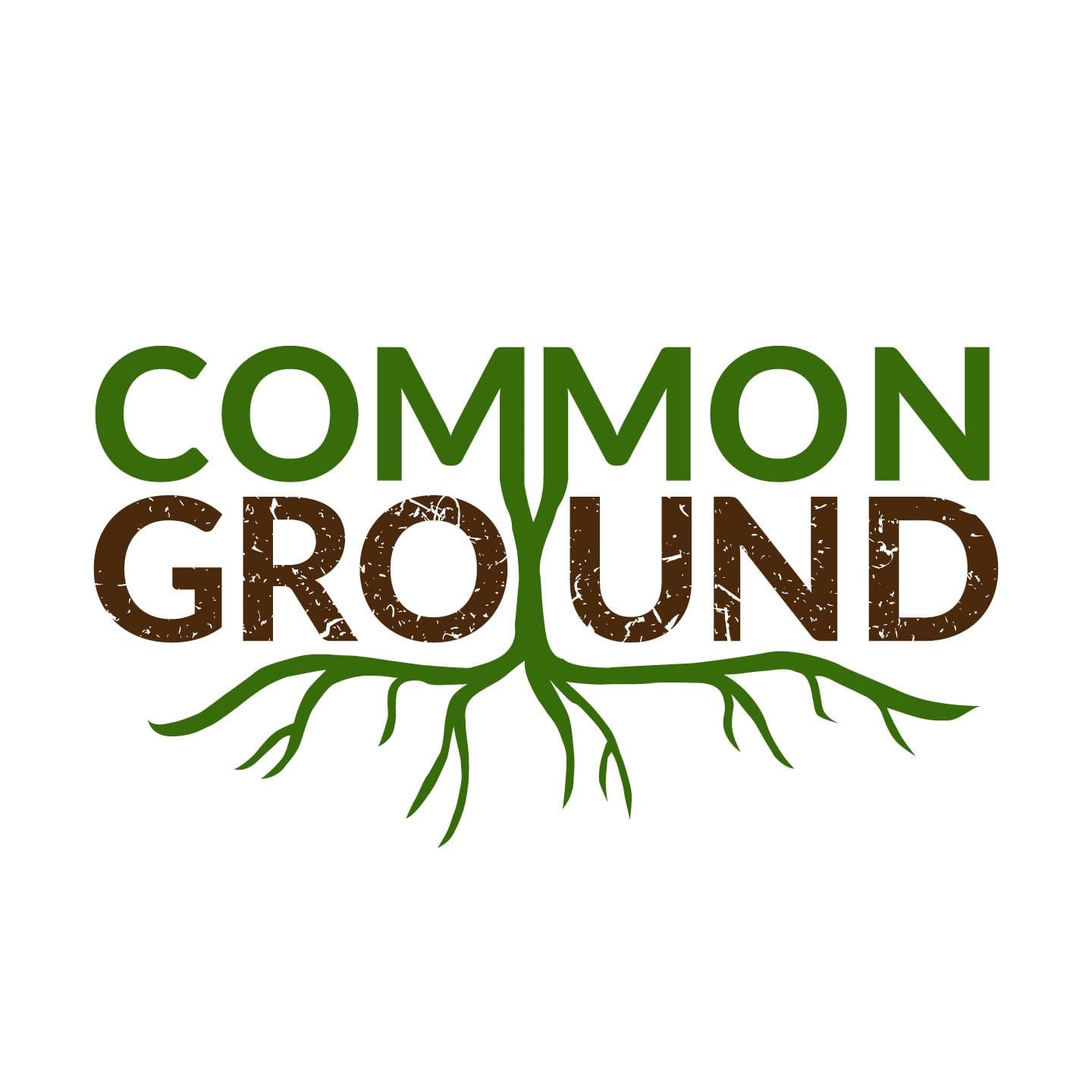 Common Ground are a community food growing project based in Stanmer Park.
In the warmer months our groups visit the plot every week, with activities ranging from veg planting, harvesting, cooking, and drawing. The group members love visiting volunteers at Stanmer Park, and some have become volunteers themselves.
Common Ground regularly donate the organic vegetables grown on the plot to our weekly food bank.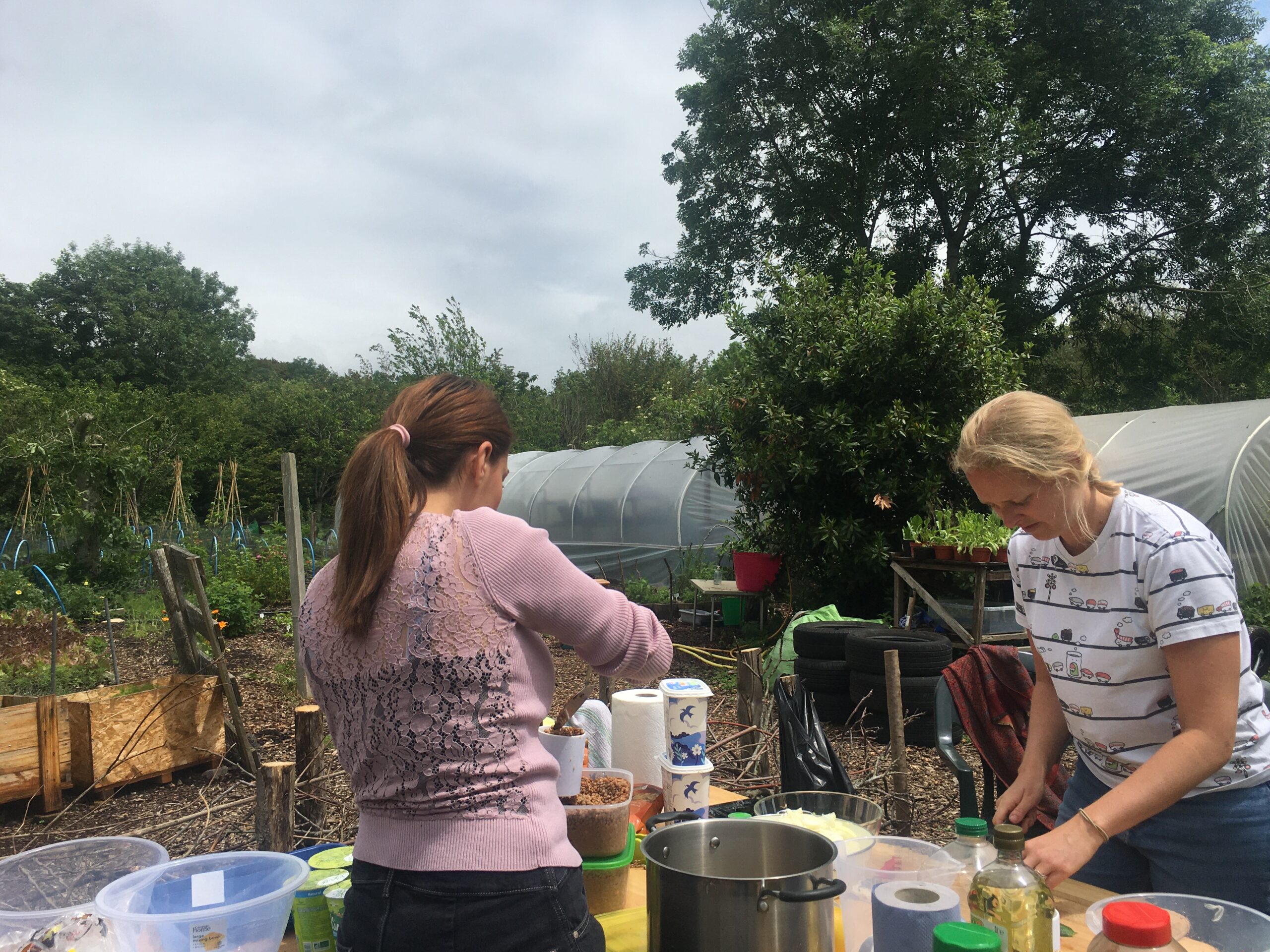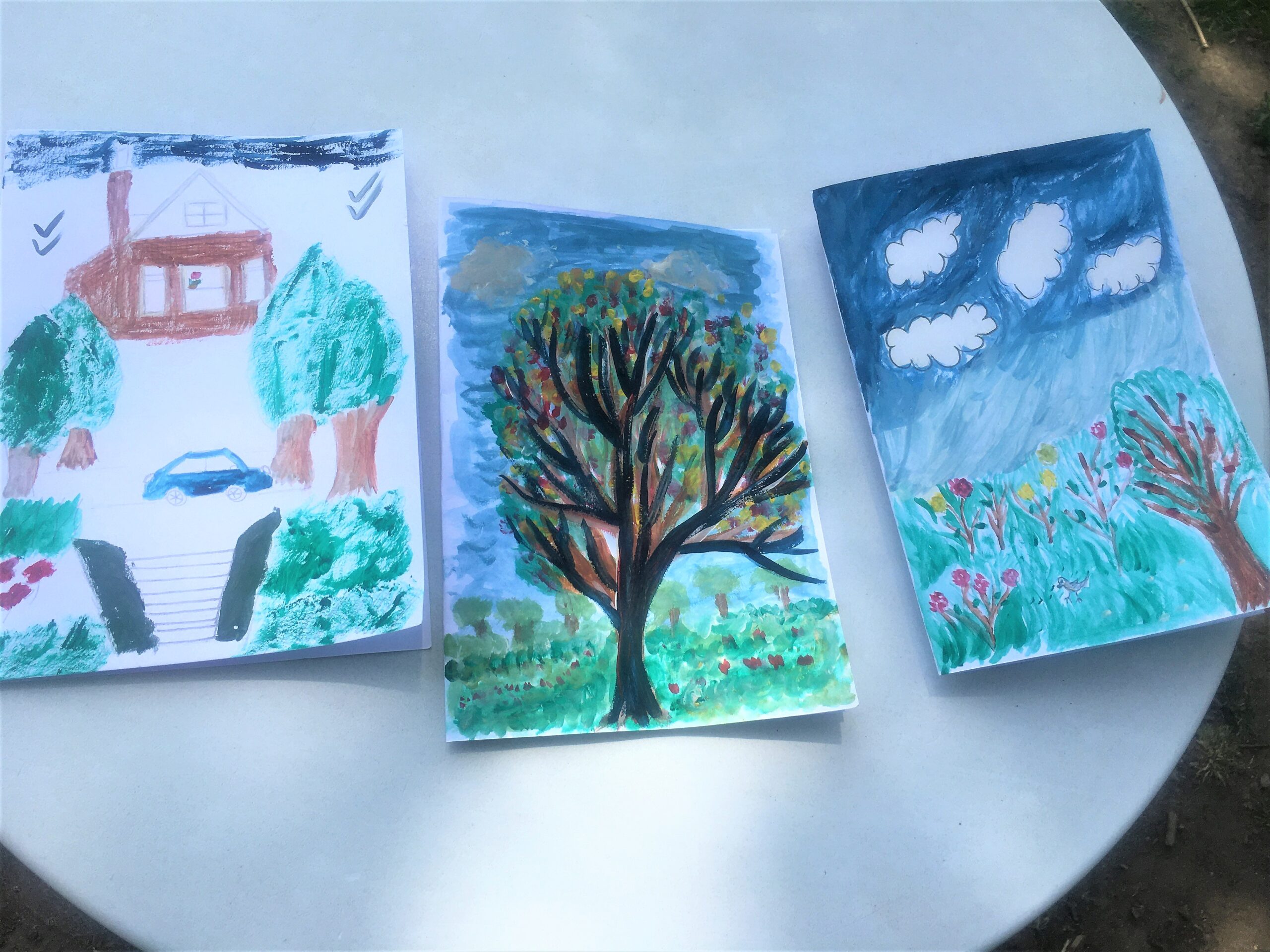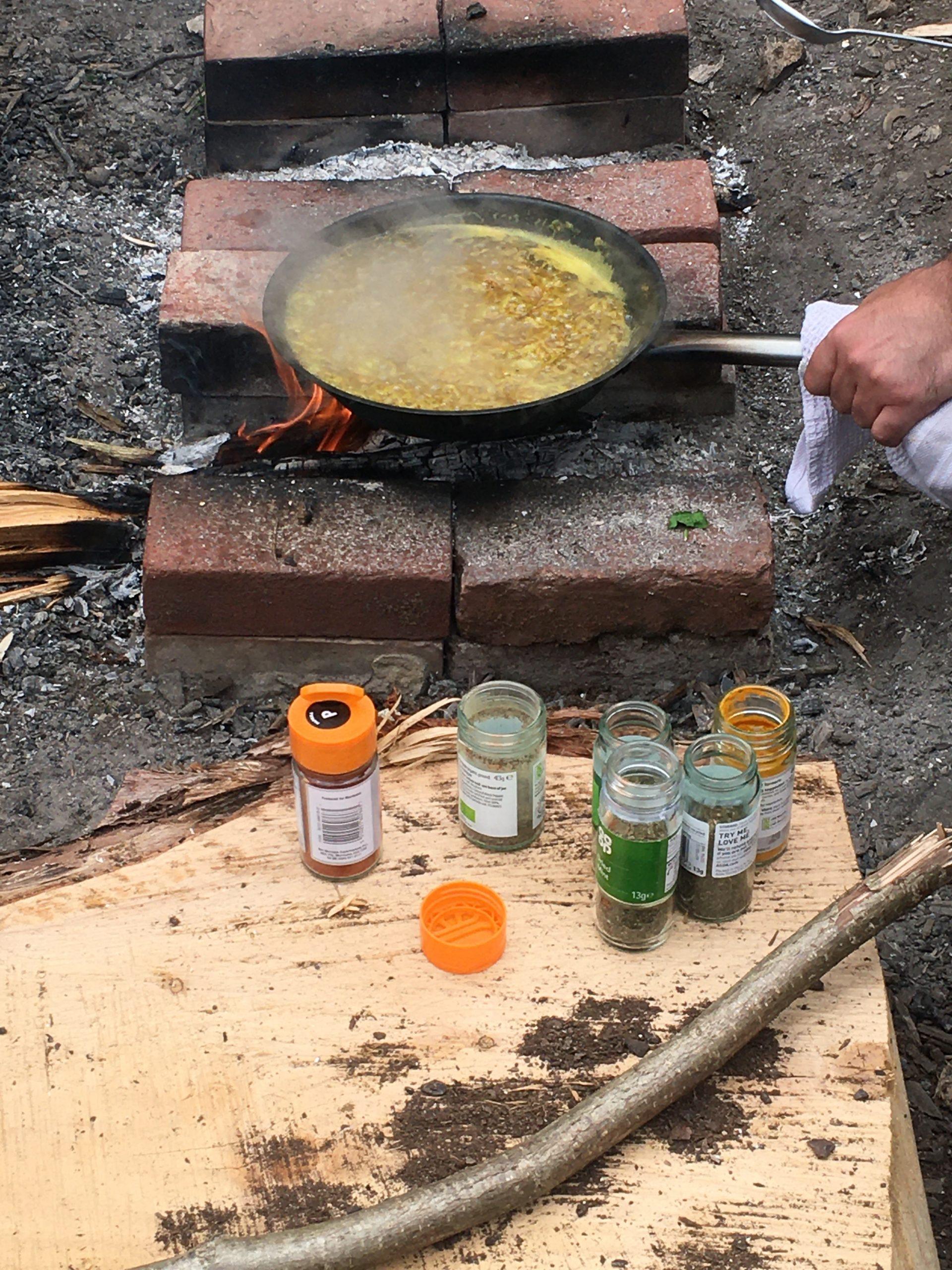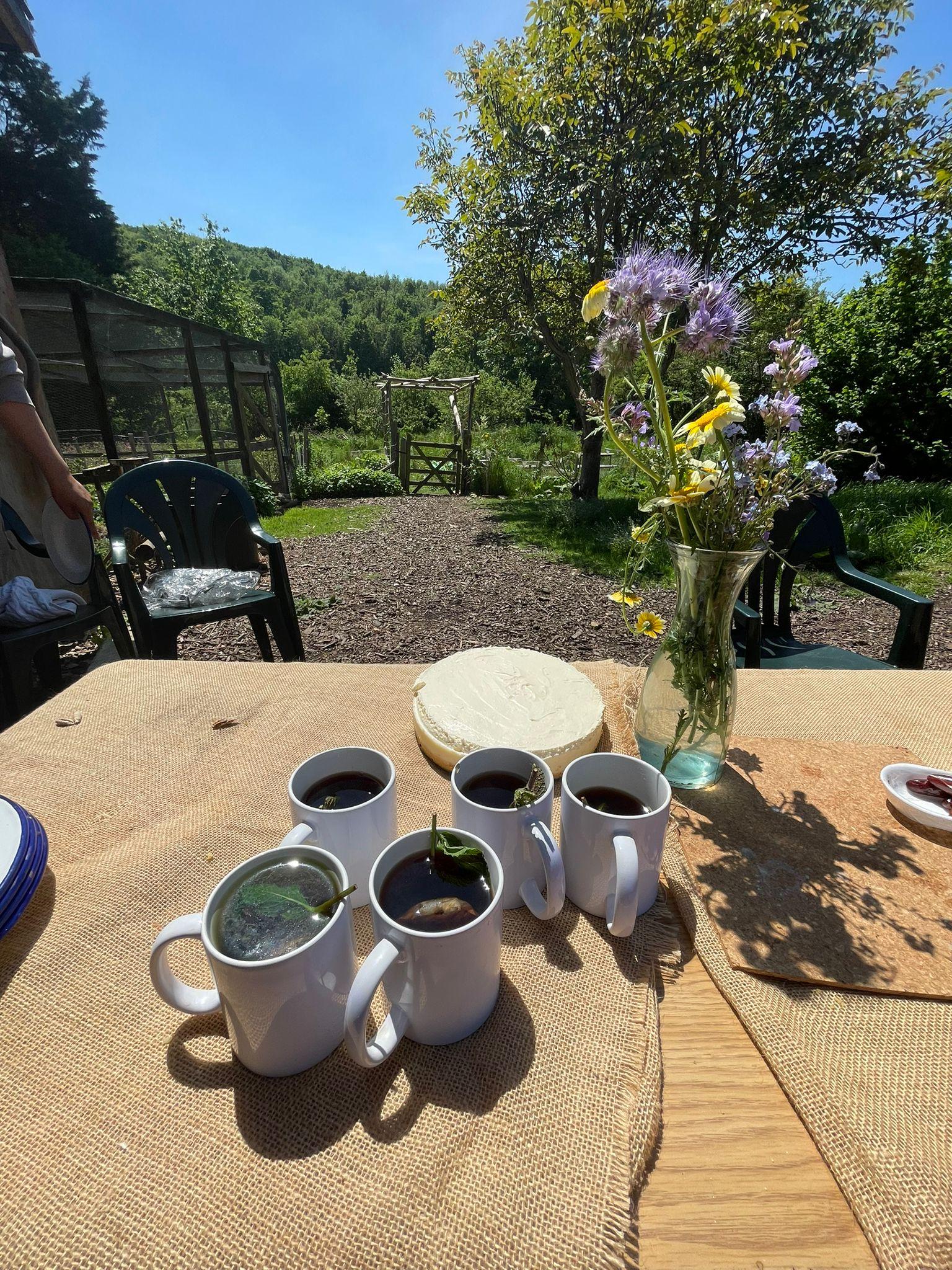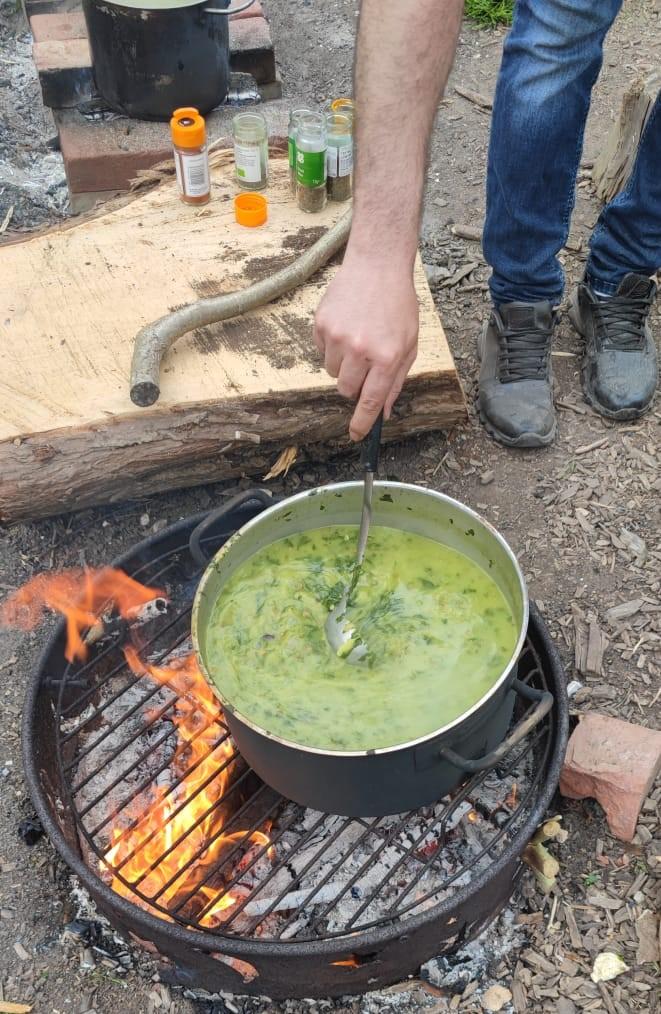 Atelier by the Sea
hosted us for a paper crafts workshop. Group members made crystal and star decorations, and are excited to go home and teach their children!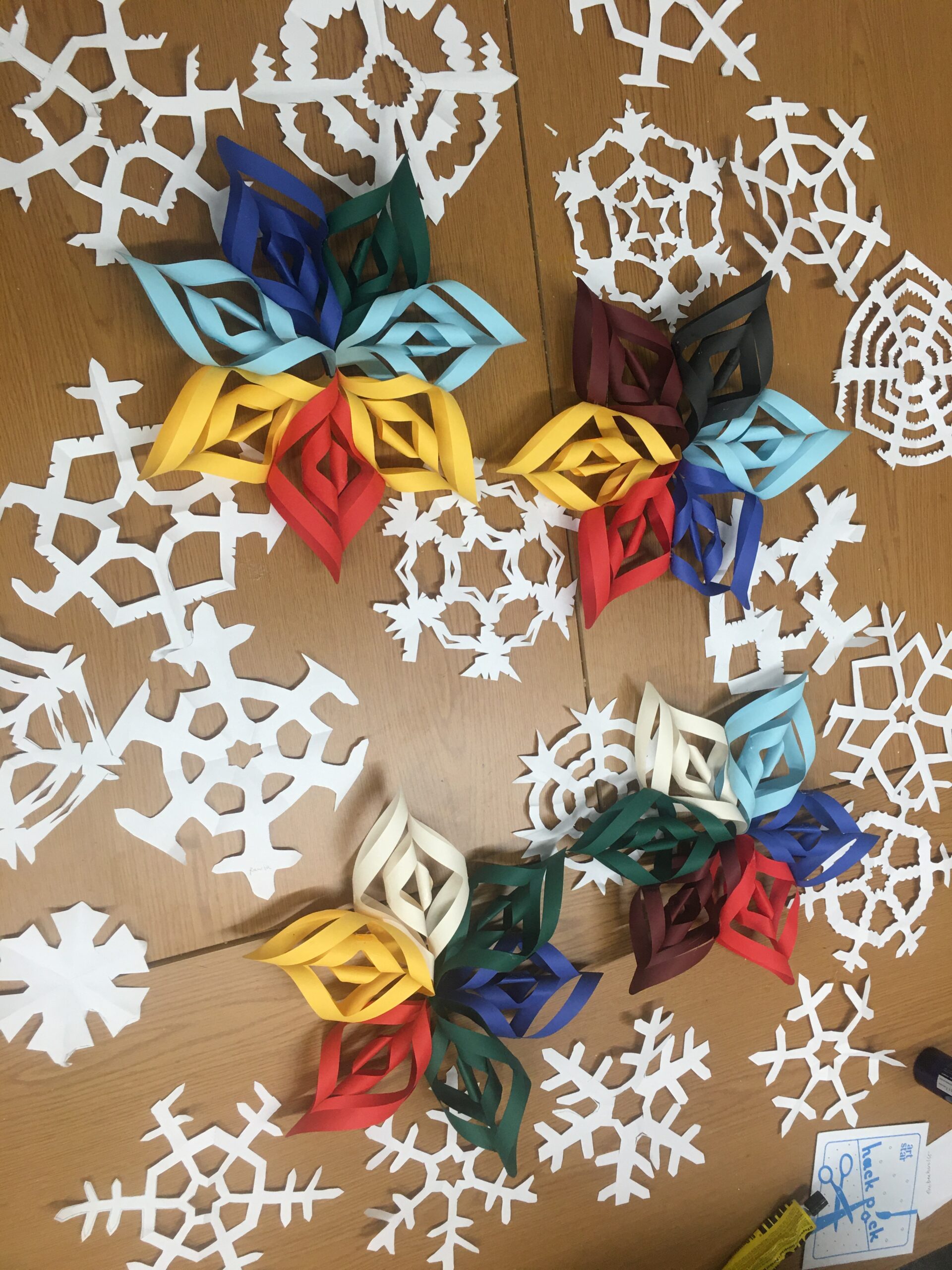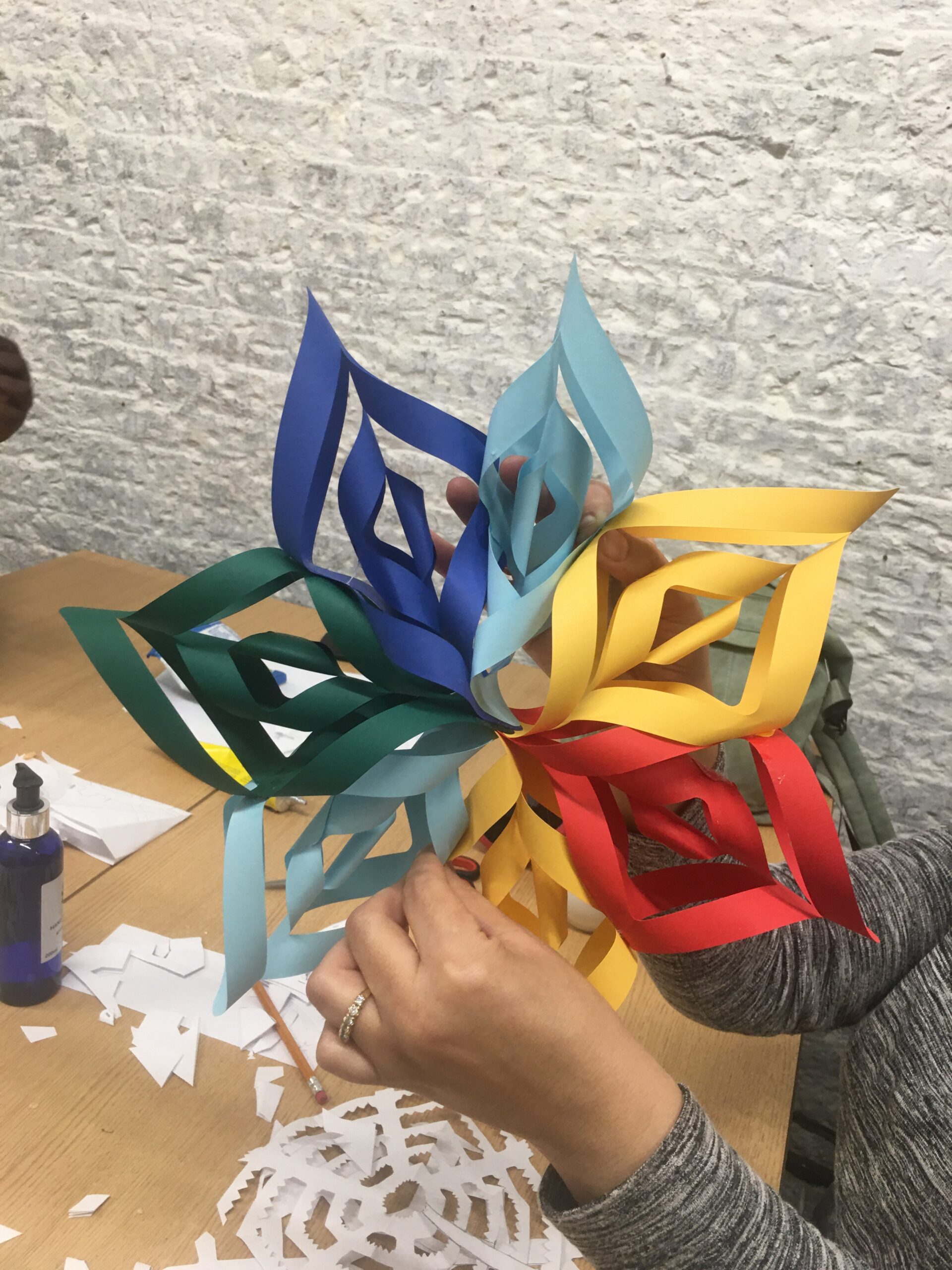 Sally at the Orca Barge at the Marina has been working with our groups doing sewing lessons. The members loved the sewing session and produced some amazing things within just one hour!
Sally has invited us back in the next few months, sewing is a great activity which accepts many skill levels and does not rely on having high English levels.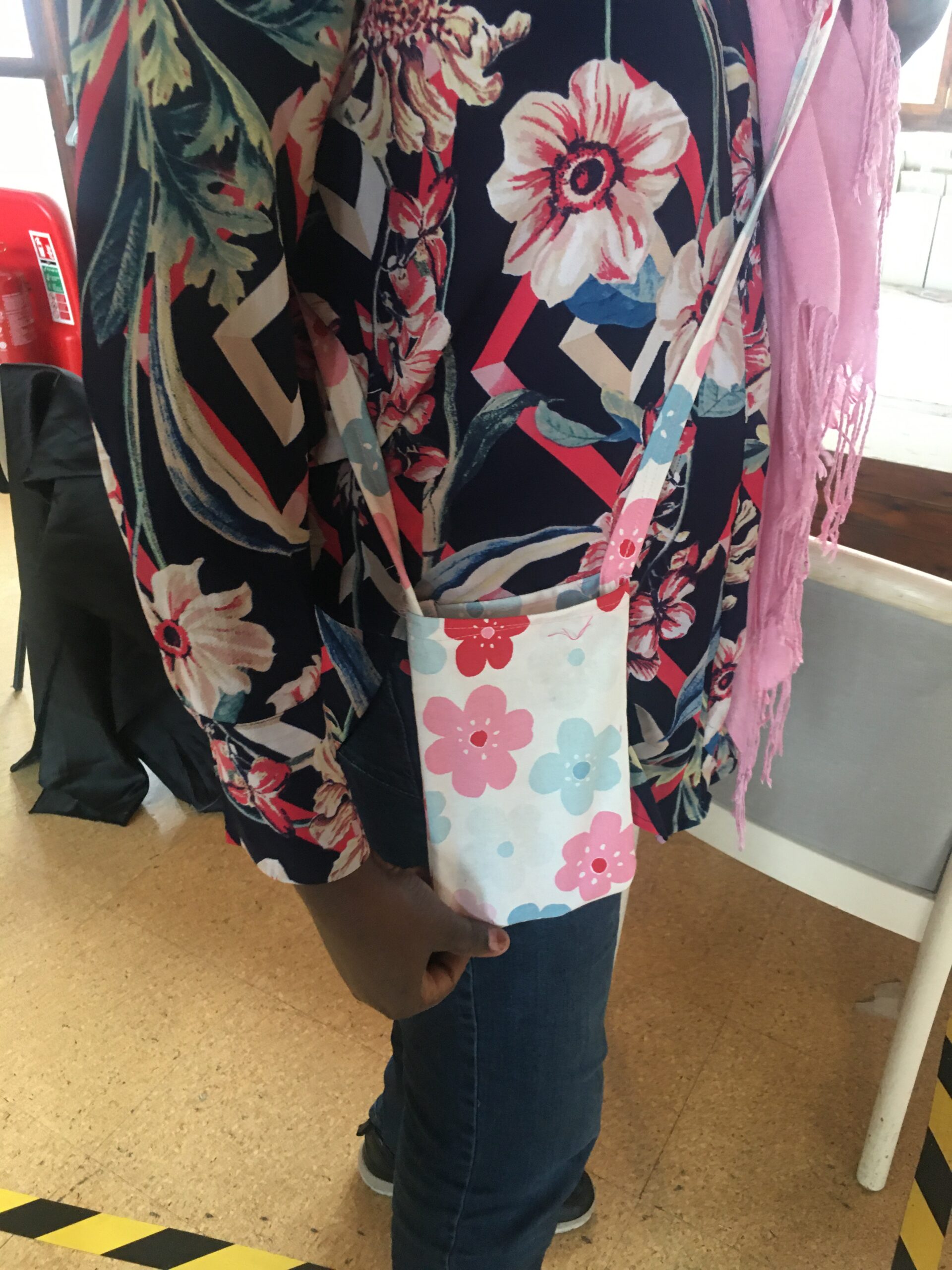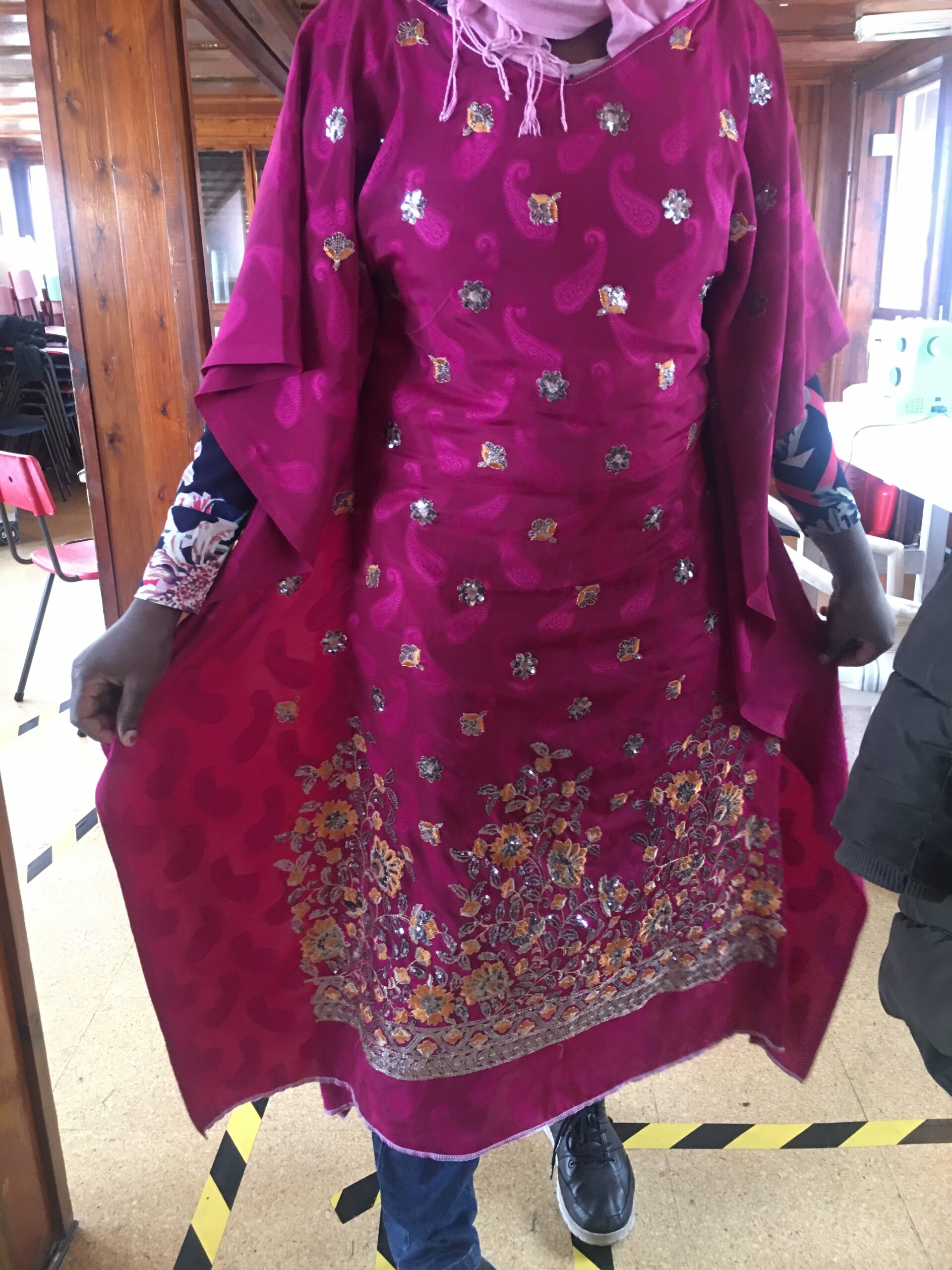 Group members made amazing clay faces at a Clay workshop at the
Hanover Community Centre.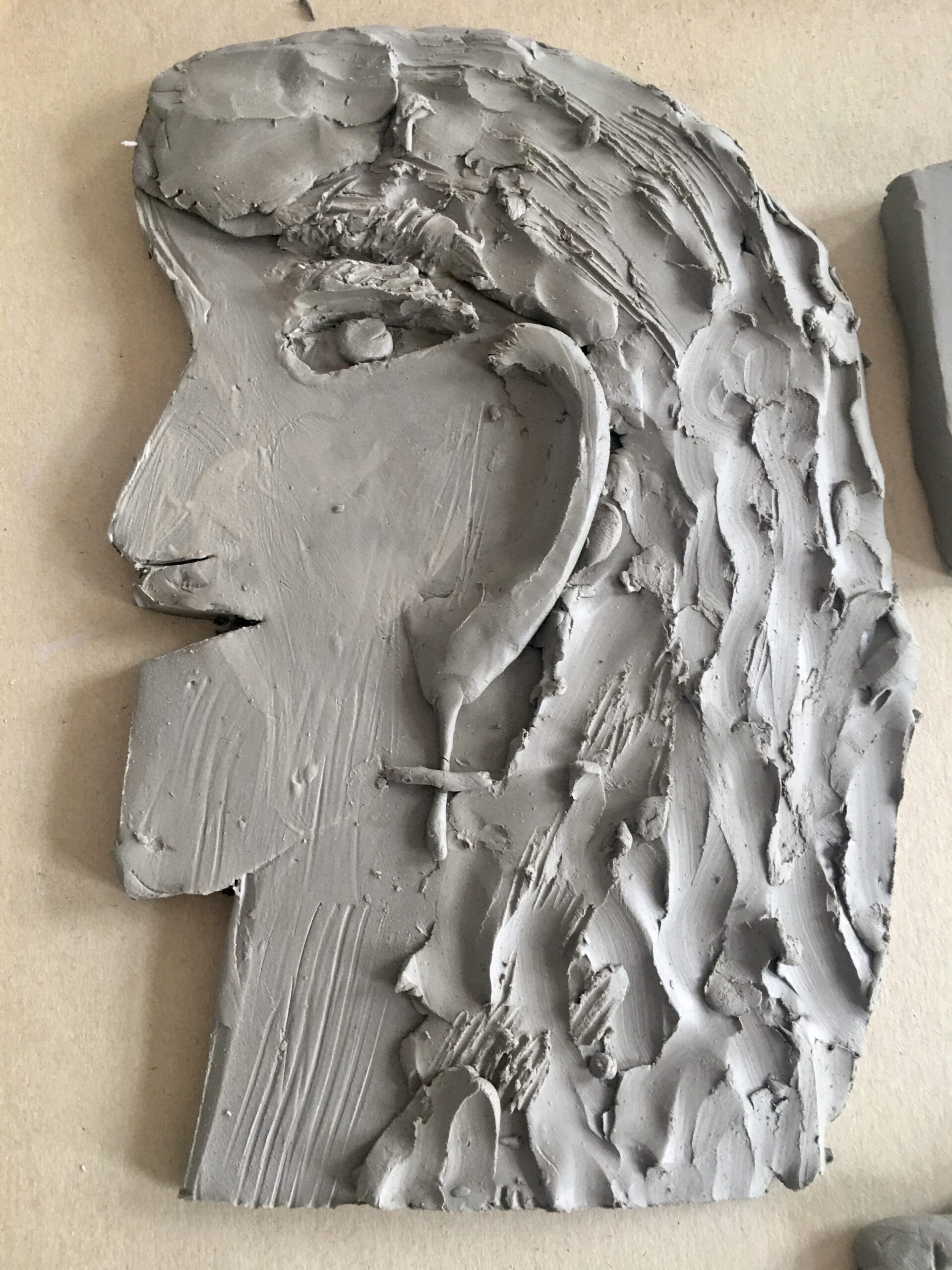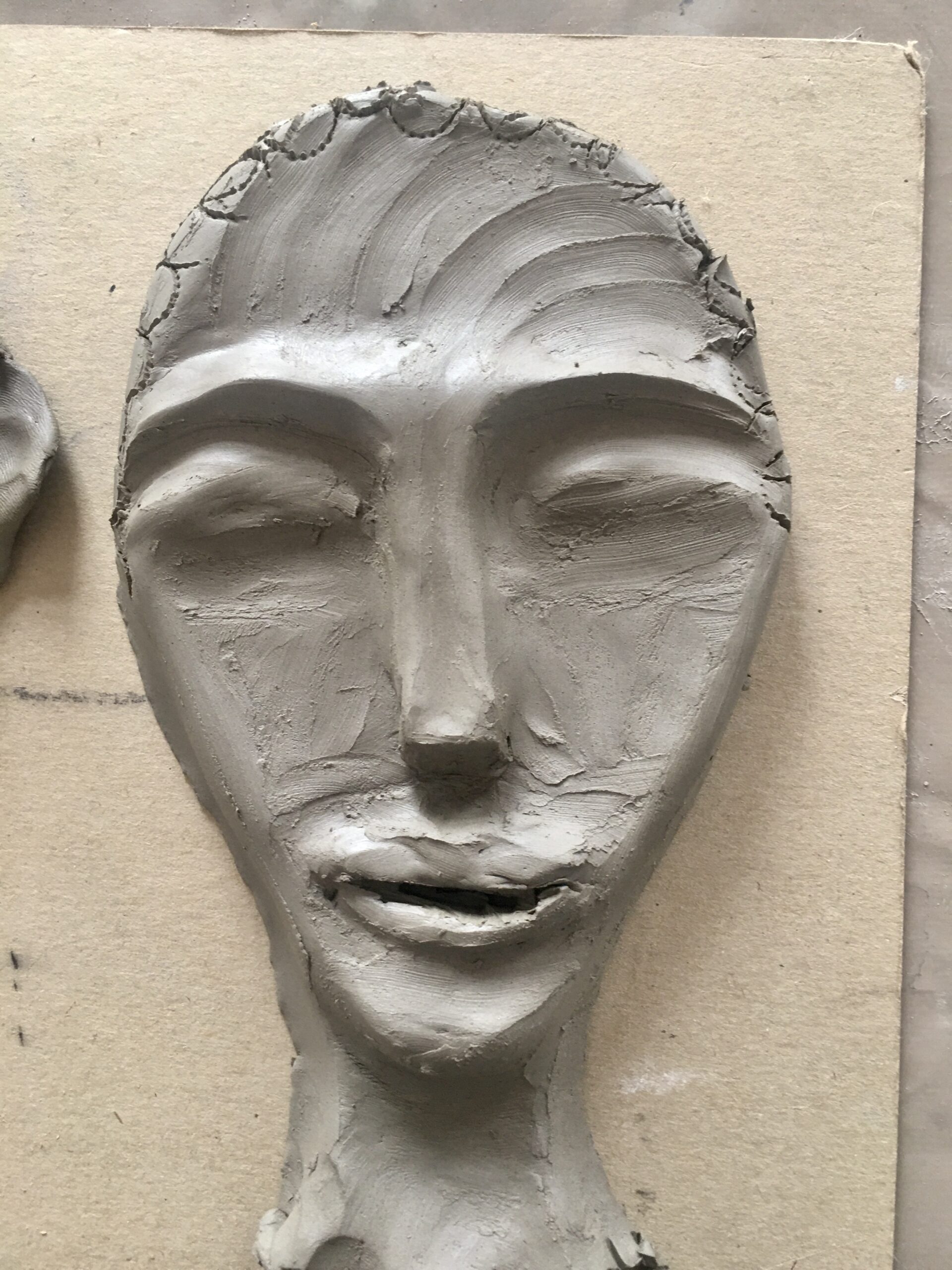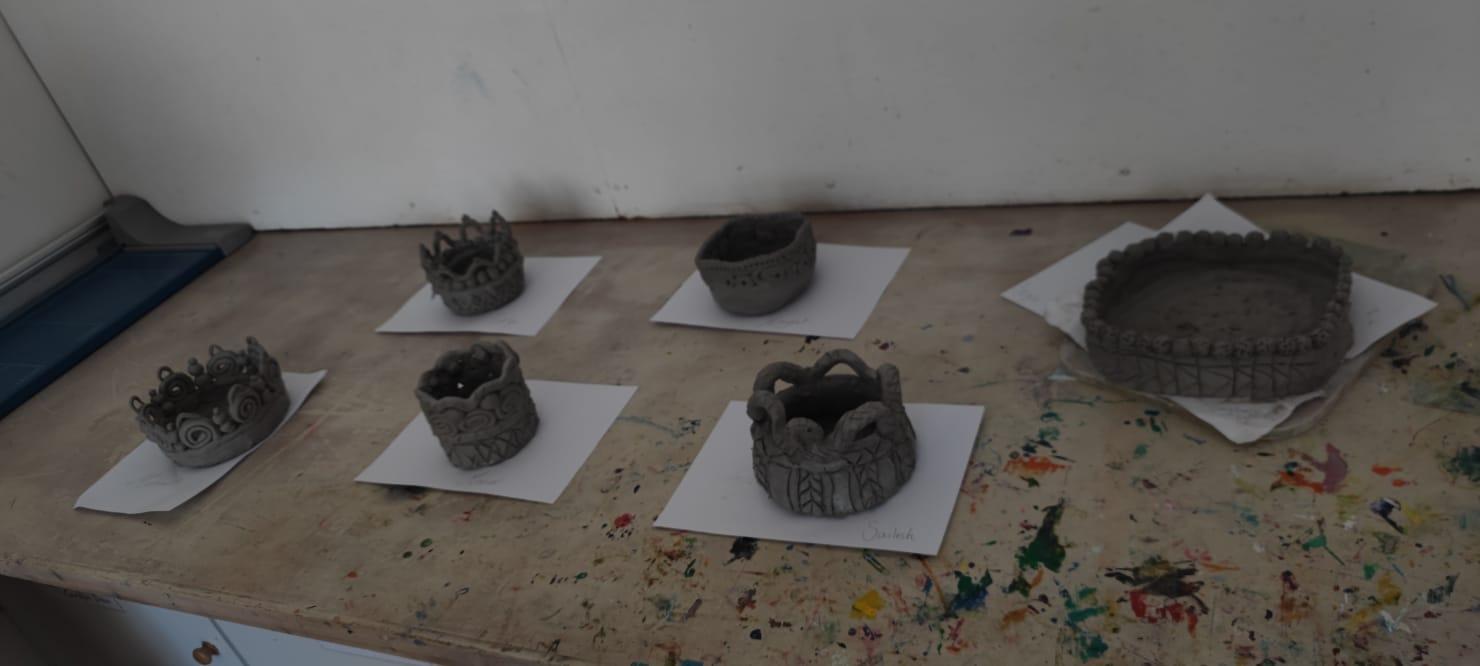 Some of the fantastic pots our group members made at an Art session in the Phoenix Gallery.
Food bank support & donors flyer