supporting refugees, asylum seekers and those with no recourse to public funds
Are you an asylum seeker, refugee, or someone with no recourse to public funds?
Interested in
supporting
us?
Voices in Exile works with refugees, asylum seekers and vulnerable migrants with no recourse to public funds in East and West Sussex and Surrey. We offer practical and legal support including generalist advice and specialist immigration casework (up to OISC Level 2) for those who would otherwise be unable to access justice. As part of our holistic approach we offer practical support including a weekly food and toiletries bank for those who are destitute; and also advocate for, accompany and enable people to access services, build community, and develop their own potential through a programme of learning and creative activities. We seek to encourage people to find positive ways to address their own needs, build skills and resilience, and work towards integration in the UK through an active programme of volunteering.
Advice & casework
Immigration Advice & Casework:
We are accredited to provide specialist immigration advice up to OISC Level 2. We provide one-off advice via our advice line or email, as well as immigration casework provided by our qualified caseworker.
Generalist Advice & Casework:
Our generalist advice and casework includes: welfare benefits, housing and homelessness, asylum support, children's and adult community care, and digital inclusion.
Generally, all our services are for vulnerable and/or destitute migrants, asylum seekers and refugees who are not eligible for legal aid and/or do not have the means to pay for private legal advice. As a general rule we cannot currently assist EEA nationals – but will consider particularly vulnerable/complex cases. You can download our referral form here.
Referrals – we have limited capacity for referrals for immigration casework, but will consider and respond to all referrals as soon as we can. You can download our referral form here. If you are making a referral on behalf of someone else, we will need you to provide the client's signed consent for you to do so.
Phone Advice Lines
01273 082105
Immigration Advice Line
Tuesdays: 1.30pm – 3.30pm
For refugees, asylum seekers and migrants unable to pay for immigration advice or to access legal aid services elsewhere.
Please note that we cannot currently assist with citizenship applications, visitor visas, or any enquiries relating to the points-based system (work and student visas).
Generalist Advice Line
Thursdays: 11.00 am – 2.00 pm
Advice and signposting services offering support with destitution, housing, community care, welfare benefits, etc.
Email
You can also email advice@voicesinexile.org which is checked throughout the week by several staff members.
Resettlement programmes
We work closely with families resettled in Brighton & Hove under various resettlement schemes, including; the Vulnerable Persons Resettlement Programme, United Kingdom Resettlement, Afghanistan resettlement, and Chevening scholars, on behalf of Brighton & Hove City Council.  We meet families on arrival, settle them into their new homes and schools, and provide integration assistance, dedicated casework, one-to-one mentoring, ESOL classes and additional language support during their first three years in the UK.
Voices in Exile groups
We run three weekly groups that focus and provide support on:
Learning about useful services, interesting places and fun activities in Brighton and Hove
Practising English in a friendly, supportive space
Building connections and a community of friends
Improving your health and wellbeing
Getting support with accessing digital devices and using the internet
Using public transport with confidence
Accessing information to develop your skills and employability
Learning about other groups and volunteering
Groups run 10-1pm, Tuesday, Wednesday, and Thursday. (Join one of three groups)
For more information or to express interest in attending either group please contact Hayat Shehab: hayat.shehab@voicesinexile.org  / 07367123855
Food Bank
We run a weekly food bank for our destitute clients across Brighton and Hove. We rely heavily on donations to keep our food bank going, serving weekly approximately 90 people. For more information on our food bank, see our donations page.
News
Our news page keeps you updated with our charitable partners, article features and campaigns that we are supporting
Resources
Immigration support and signposting
Immigration Toolkit
Voices in Exile have created a bespoke immigration toolkit to assist service users going through various immigration applications. The toolkit features breakdowns of evidence needs, guides on how to gather evidence, and online forms needed.
This resource can be used by anyone submitting these applications, and is not just for Voices in Exile clients. Please share the toolkit to whoever may find it useful.
"Thank you for having me here for short time. I feel very warm and nice place. People are very friendly and the workers are really helpful. Will be part of my memory. Thank you to all of you!"
– recent service user
Mel Steel
Director
I have been working in the refugee & migrant sector for 18 years, in a number of roles and for a number of organisations including the Refugee Legal Centre, Asylum Aid, the Terrence Higgins Trust and Praxis Community Projects. I am passionate about the essential work done by the voluntary refugee & migrant sector, and particularly about the current crisis in access to justice that means so few people have access to the free, competent legal advice they deserve. I am also a firm believer in the skills and abilities of refugees and migrants to create their own change. I am excited to have been given the opportunity to lead Voices in Exile at such a critical moment for migrants in the UK, and look forward to the challenge of sustaining, nourishing and developing our work well into the future.
Dr Alison Kelly
Head of Services
I have been co-ordinating and managing provision that supports people to access services and learning for 25 years in a variety of contexts and roles. My work at Voices in Exile also includes deputising for our director, project management, fundraising, monitoring and evaluation, operational management and strategic development, and I chair the Brighton & Hove ESOL Network. At Voices in Exile, access to justice is key, and we use an asset-based approach in all we do, working with people to identify their strengths to tackle the physical, mental and practical challenges they face. Underpinning my work is the view that education and knowledge are necessarily transformative of the ways in which individuals view themselves and others – and, crucially, how they inform power relationships and the potential for equality.
Charles Brown
Immigration Adviser and Casework Manager
I am an OISC-accredited immigration adviser and have volunteered and worked for a number of other charities that provide legal advice to vulnerable migrants, including Bail for Immigration Detainees and Asylum Aid. My current caseload includes a wide range of immigration legal issues. I enjoy being part of Voices – a small charity that has a big impact in the local community.
Stewart Wheatley
Generalist Advice Manager
I joined Voices in Exile in May 2018 as advice and outreach worker. My role covers non-immigration advice, including destitution, housing, welfare benefits and asylum support. I am currently working towards becoming OISC-accredited and will soon be delivering outreach advice in Hastings and elsewhere in Sussex and Surrey. I bring considerable experience of the asylum decision-making process to Voices, together with an in-depth knowledge of asylum policy and research. I have also volunteered as an advocate advisor for the Greenwich Migrant Hub in London.
Nicola Green
1st Year Resettlement Manager
I've been in this role since January 2022 and am responsible for planning, coordinating, and preparing private rented tenancies for the arrival of refugee households being resettled in Brighton and Hove. The people who arrive are on the Afghan and UK resettlement schemes. I work closely with a group of volunteers to prepare for arrivals of new households and manage two caseworkers supporting the households after they arrive.
Previously I was a caseworker at VIE for three years working with Syrian households being resettled in the area. I'm a registered Social Worker and have worked locally in the voluntary and statutory sector for organisations including Brighton and Hove City Council, Brighton Women's centre and Terrence Higgins Trust.
Helen Veitch
Immigration Caseworker
I am an OISC-accredited immigration adviser. I joined Voices in Exile as an immigration caseworker in 2023. Before this, I volunteered with The Unity Project as well as Voices in Exile alongside my parallel career as a freelance Japanese to English legal translator. I am proud to be part of the Voices in Exile team, providing valuable immigration advice to clients who would otherwise be unable to access legal services.
Hayat Shehab
Group Facilitator
I'm the group facilitator for the Migrant Welcome Project. My main role is to to organize trips, workshops and activities that help migrants to navigate both the practical and fun aspect of life in Brighton. I love being part of a supportive team and enjoy collaborating with the volunteers and project coordinator as we strive to empower members and ensure that the project is group-led. My background is in education and law, and I've worked in both refugee advice and teaching and as a high school English teacher and department head in Beirut for 12 years. I enjoy the informal and supportive connections that are made during the sessions, and I've loved watching the group members bonding and supporting each other. As well as building community and friendship, the sessions also allow everyone to practice English skills in an authentic, inclusive and safe setting. It is more than a privilege to be allowed to contribute to this project.
Beth Hudson
Generalist & Resettlement Caseworker
I provide generalist casework support as well as working closely with families on the resettlement scheme. My background is in mental health and migration, and I have volunteered and worked at a number of other local organisations based in Brighton, including charities supporting young people, and offering mental health support to asylum seekers and refugees. I am proud to be part of the Voices in Exile team offering all-round, multi-agency and holistic service, with a focus on advocacy and empowerment for clients while recognising individuals' skills and abilities.
Stephen Cummiskey
Food bank Coordinator 
I have been volunteering for Voices in Exile since February 2017 and in July 2020 was appointed to coordinate the operational side of the food bank during the Covid-19 crisis. I have previously worked on projects with refugees and internally displaced people in the Middle East and Africa, and this work inspired me to be more involved with helping people closer to home who have been forced to flee their home. At Voices I work closely with the caseworkers and provide customised food parcels appropriate to the cultural diversity of our clients. I've seen the transformation in the lives of families as they've progressed through the support network. Regardless of where in the process a new arrival finds themselves, they are always made welcome, treated with respect and offered food if they need it.
Jamal Bastawi
Generalist & Resettlement Caseworker 
I have always been interested in working with refugees, migrants, and asylum seekers. This stems from my own personal experience of living in Sudan and from my family life. My dedication to improving the lives of vulnerable communities inspired me to study international development with Arabic at university. I provide generalist advice and support as well as working with long term clients as part of my casework. I am proud to be part of the VIE team because it has given me the opportunity to work directly with refugees, asylum seekers and migrants. The VIE team are extremely supportive and have provided me with an incredible opportunity to learn and expand my knowledge on issues that vulnerable communities face and how I can help. 
Sue Shaw
Volunteer Coordinator
I have over 10 years' experience as a volunteer coordinator across Brighton & Hove, and I am dedicated to cultivating the inclusive and welcoming volunteer community at Voices in Exile. We rely heavily on our volunteer base, and I strive to make each and every volunteer feel included, appreciated, and supported. I believe volunteering opportunities should be an accessible path for everyone to get involved in their local community, and support the integration of service users into the world of volunteering and the benefits that this offers to them.
Fay Blockey
1st Year Resettlement Caseworker
I have worked for over 20 years in the voluntary sector in Brighton and Hove with Citizens Advice, Mind in Brighton and Hove and Money Advice Plus as a specialist adviser, case-worker and advocate. Much of my work has been related to welfare benefits, mental health and debt. I look forward to working more holistically with clients and feel very privileged to have the opportunity to work with refugees and migrants as Voices' new resettlement caseworker.
Neil Hay
Finance Officer
I am a qualified accountant with experience working across a range of sectors.  My role at Voices in Exile involves dealing with the day-to-day finances and the management accounts of the organisation.
Susan Blaylock
Administrator
I have worked in administration for 15 years, and have also volunteered with local charities in Brighton. I am proud to join the VIE team who deliver vital services and give hope to vulnerable migrants and refugees, and help them to settle and thrive within our community. I look forward to supporting the charity's clients, staff, volunteers and trustees.
Nick Scott-Flynn
Chair
I have been a Trustee since the beginning of 2018. I first had contact with the organisation 14 years ago when I was conducting research into the destitution being experienced by asylum seekers and refugees due to the invidious changes to the asylum process. I was impressed by the pioneering work that Voices was doing to support people who had been badly let down by the system, and became a trustee to contribute to the development of the much-needed services that the organisation provides. I work as a consultant in the humanitarian sector and am based in Brighton.
Adam Hickie
treasurer
I became involved with Voices in Exile back in 2009 when the charity was formally set up, and have acted as the charity's treasurer since then. In my professional life I am a partner in a local accountancy firm specialising in small business growth and development. We work with a number of charities and community interest companies, which enables me to bring my accounting expertise to Voices.
I first became aware of Voices in Exile in 2007 when my wife volunteered for the group before it was formally constituted as a charity. I was bowled over by the amount of fantastic work that was being done to help people who are all too often marginalised and forgotten, and I wanted to help in any way I could.
Catherine O'Donnell
I became a trustee of Voices in February 2017 after volunteering at the food bank. I am a barrister practising in social housing law. I previously worked at the Low Pay Unit campaigning for a national minimum wage. I wanted to be part of Voices to help sustain and expand its vital work.
Jyoti Kakad
I joined ViE as a volunteer in March 2018 and became a trustee in March 2020. I arrived in the UK as a refugee and I grew up hearing of the vital support and nurture received by my family from the voluntary sector. As a volunteer, I quickly came to appreciate the commitment, breadth of service and significant impact of the Voices in Exile family, which motivated me to become a trustee. I have a legal background and a strong instinct for sound and ethical governance, which I hope to bring to that role.
Andrew Jackson
Having been Chair of Brighton and Hove Freedom from Torture Supporters' Group since 2016, I have insight into issues that refugees face in the U.K. and have experience of fundraising for Freedom from Torture and the Red Cross. I have a commitment to humanitarianism and awareness of the principles of humanitarian action based on the Christian faith whilst recognising the legitimacy of other faiths in this. I am currently a member of the Brighton and Hove Interfaith Contact Group. As a supporter of Safe Passage Campaigns I have been able to raise current refugee cases in both a chaplaincy and church context.
Alex Sutton
I have a keen interest in the migration and integration policy areas as well as interest and experience in developing service provision. I am currently head of the migration programme at the Paul Hamlyn Foundation and was previously Social Protection Programme Manager at the Overseas Development Institute and Deputy Chief Executive at Praxis Community Projects, an organisation supporting vulnerable migrants in London, where I led the development of the 'Challenging Exclusion' strategy as well as its highly successful youth programme, giving a voiceto young asylum seekers and young people with irregular status using participatory arts. I am anexperienced trustee committed to promoting good governance.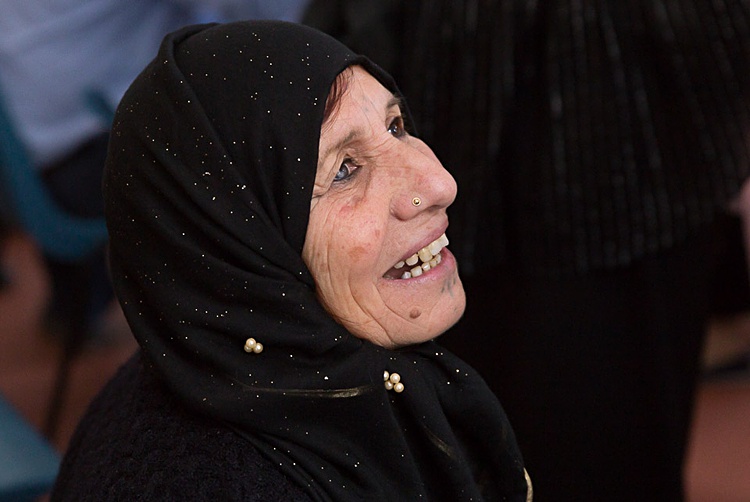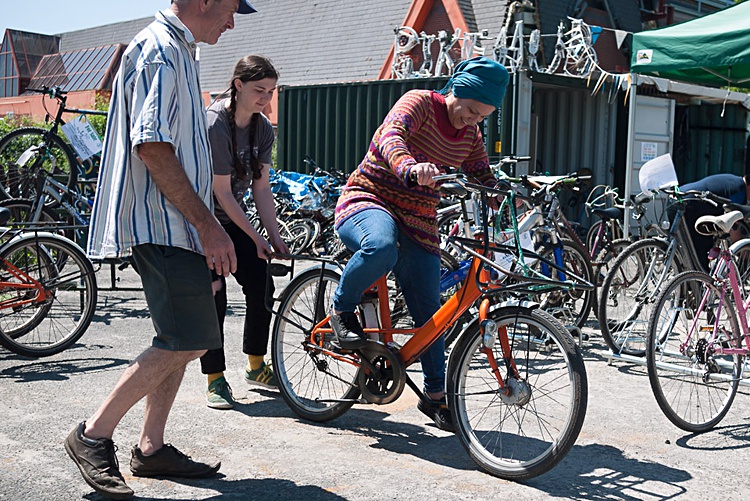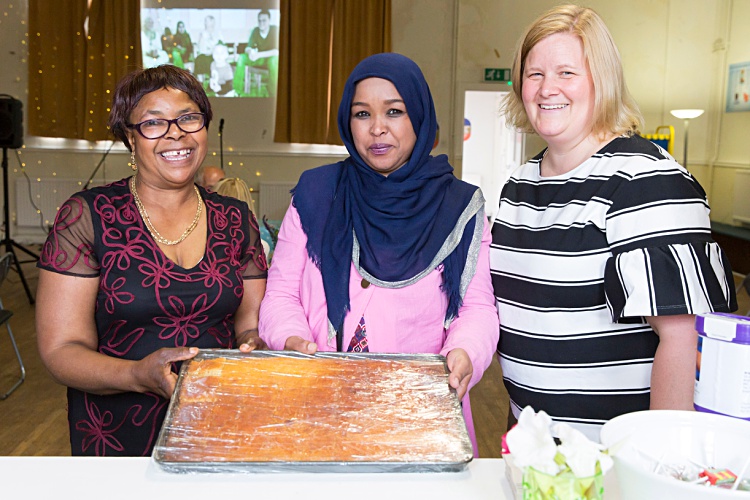 "I'd like to thank staff and volunteers at Voices in Exile for all that you do. I know from the constituents I speak to at my surgeries, and the emails and letters I receive, the tremendous support you give to families in desperate need at times of crisis."
– Caroline Lucas, MP for Brighton Pavilion
Background
Voices in Exile was set up in 2005 to address the urgent need for practical support and legal advice for refugees and vulnerable migrants in Brighton and Sussex. We began as a small, volunteer-led grassroots organisation providing a safe point of contact, advice and practical support for people who didn't know where else to go, and soon developed a range of social and skills-based activities for clients alongside our advice, casework and destitution services.
We became registered as a charity and limited company in 2009, and became OISC-accredited in 2011, so that we could deliver immigration advice and casework up to Level 2. This means that we can represent in most initial immigration and asylum applications up to the point where an application is refused by the Home Office and needs representation at the appeal stage.
Since the EU migrant crisis of 2015-16 we have experienced a huge increase in interest in and demand on our services, and at the same time a huge outpouring of goodwill from people wanting to help. This has been fantastic but also challenging, and our small team has undergone a number of changes as we have grown.
One thing we know for sure is that demand on our services is not going to decrease anytime soon. The south east of England, including Brighton & Hove, is acknowledged as an immigration legal aid desert, and we are the only provider of free, regulated, out-of-scope immigration advice in the region. This is crucial because, as we have seen in the aftermath of the Windrush scandal, good legal immigration advice is the key to unlocking almost all entitlements in the current hostile environment – including the right to work, claim benefits, rent accommodation, open a bank account, get married, study, drive, and even own a driving license.
If you'd like to support our vital work, you can donate here and also see what your money can buy.
Mission
Our charity is based on a multi-faith, human rights-based ethos, and our core values reflect our very basic belief that all people should be treated with respect and dignity within a system that is fair and just. We aim to offer a practical, holistic and high-quality service that reflects and responds to the needs and strengths of our migrant service users – both individually and collectively.
Strategic Plan 2022 – 2026
Read our current strategic plan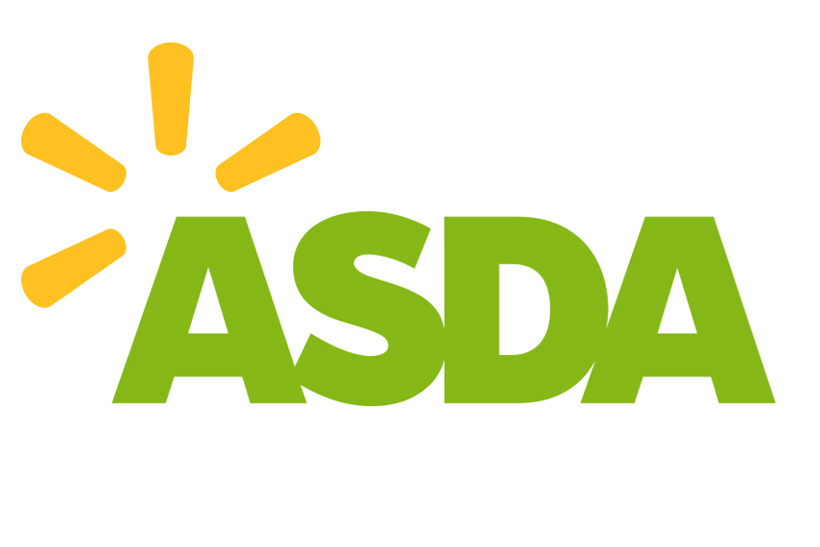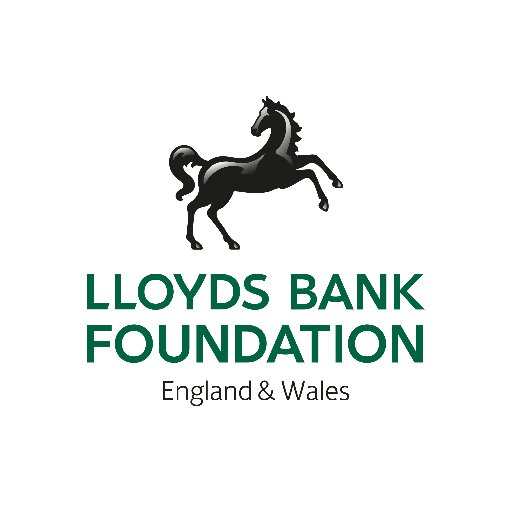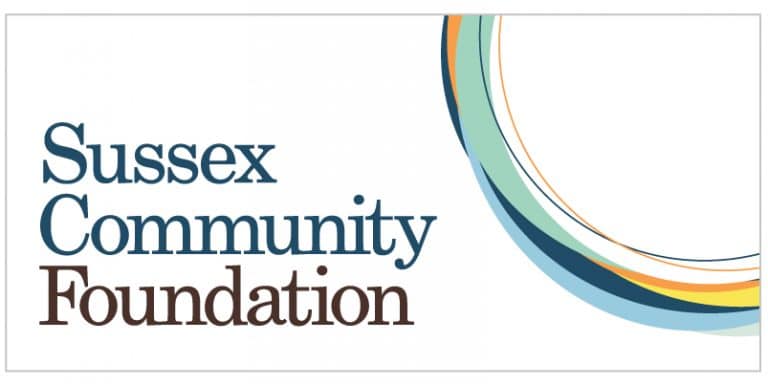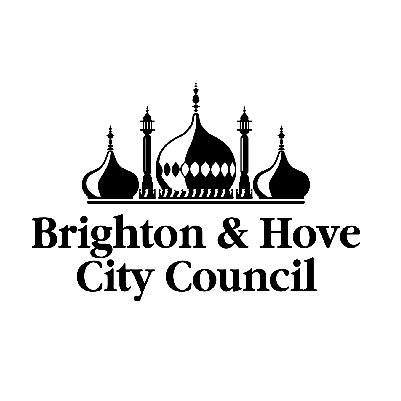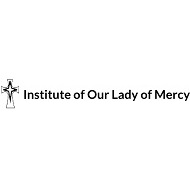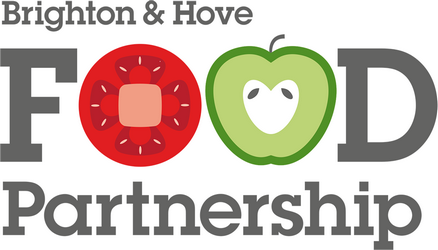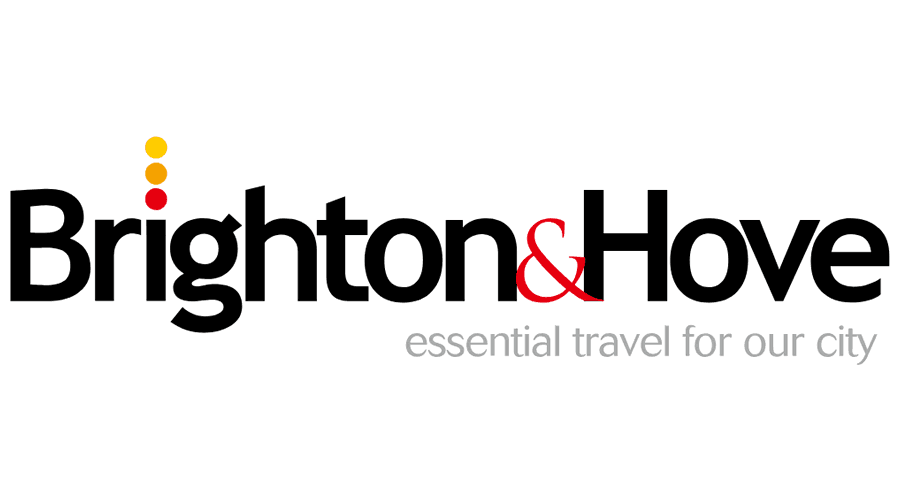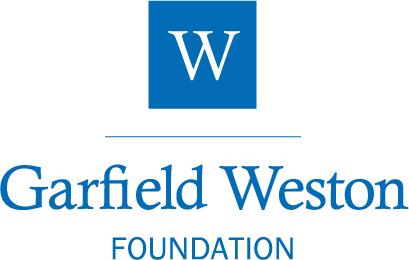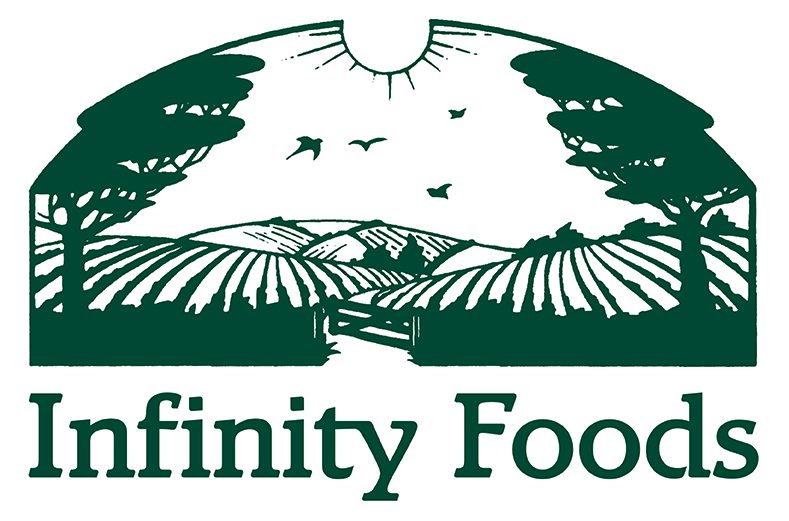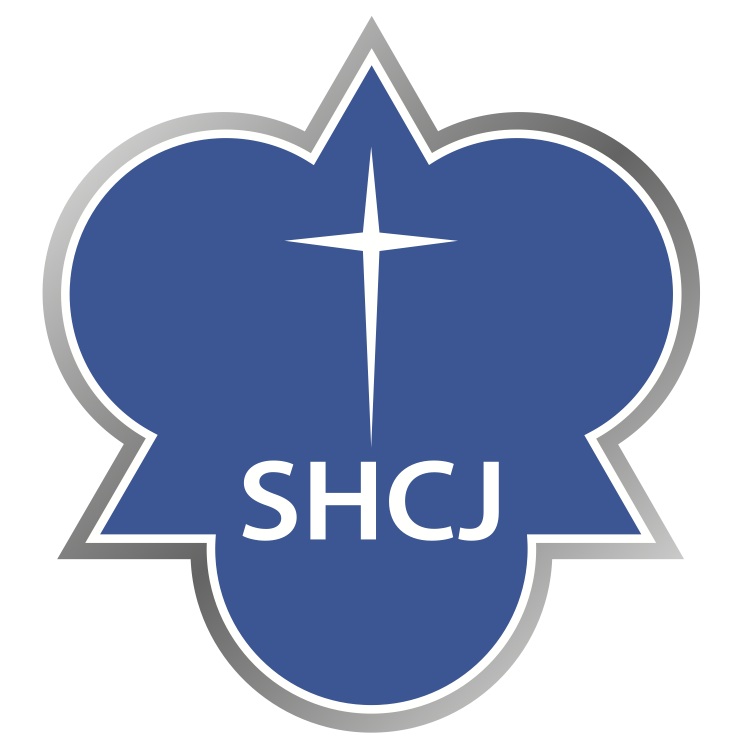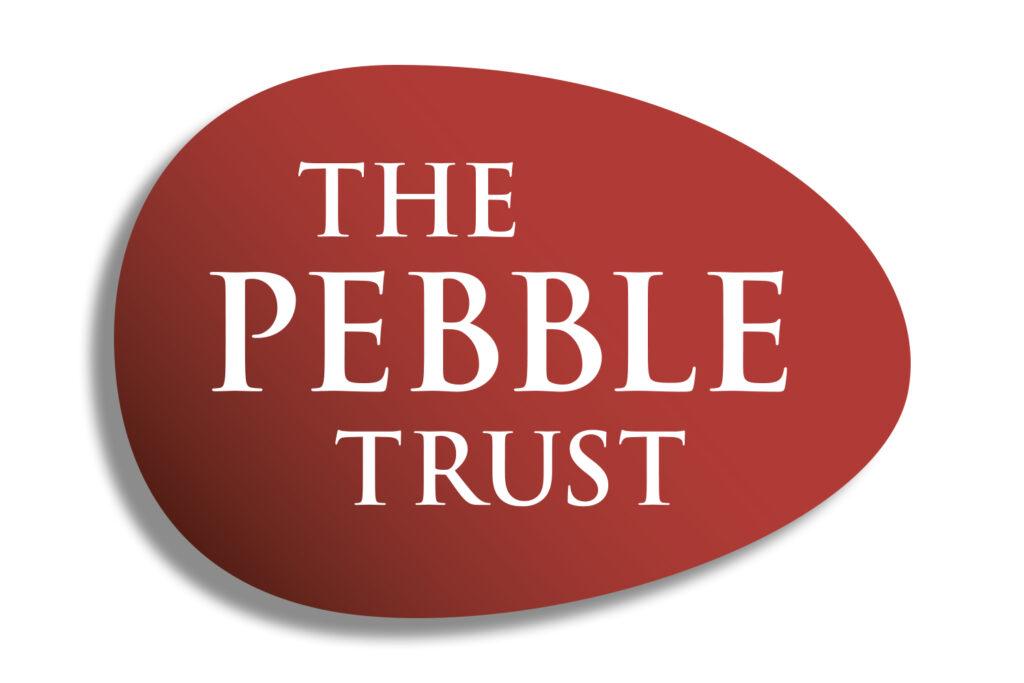 Address:
Fitzherbert Centre
36 Upper Bedford Street
Brighton
BN2 1JP
General Opening Hours: 
Monday to Friday: 9AM to 4PM  
*Excluding bank holidays
Voices in Exile. Registered in England & Wales, 
Registered Office: Fitzherbert Centre, 36 Upper Bedford Street, Brighton BN2 1JP
Phone:
Reception: 01273 328598  Monday – Thursday 9-5pm 
Advice line: 01273 082105
Immigration advice: Tuesday 1.30pm – 3.30pm
General advice: Thursday 11.00am – 2.00pm