supporting refugees, asylum seekers and those with no recourse to public funds
Are you an asylum seeker, refugee, or someone with no recourse to public funds?
Interested in
supporting
us?
What we do
Voices in Exile works with refugees, asylum seekers and vulnerable migrants with no recourse to public funds in East and West Sussex and Surrey. We offer practical and legal support including generalist advice and specialist immigration casework (up to OISC Level 2) for those who would otherwise be unable to access justice. As part of our holistic approach we offer practical support including a weekly food and toiletries bank for those who are destitute; and also advocate for, accompany and enable people to access services, build community, and develop their own potential through a programme of learning and creative activities. We seek to encourage people to find positive ways to address their own needs, build skills and resilience, and work towards integration in the UK through an active programme of volunteering and mentoring.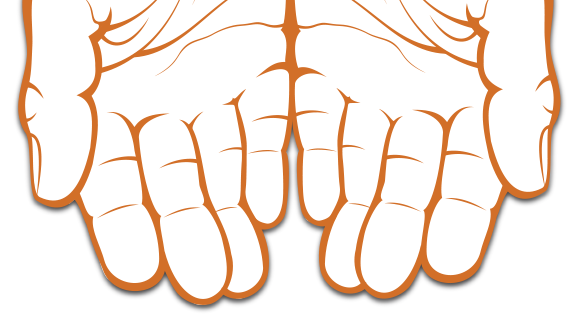 Advice & casework:
We are accredited to provide specialist immigration advice up to OISC Level 2, and can also provide generalist advice on welfare benefits, housing and homelessness, asylum support, children's and adult community care.
Generally, all our services are for vulnerable and/or destitute migrants, asylum seekers and refugees who are not eligible for legal aid and/or do not have the means to pay for private legal advice. As a general rule we cannot currently assist EEA nationals – but will consider particularly vulnerable/complex cases. You can download our referral form here.
We currently deliver the following free advice services from our premises in Kemptown, Brighton. Please note that we cannot see clients without appointment or outside drop-in times, so please don't simply signpost people to our offices! If in doubt, please call us first to check whether signposting is appropriate.
Immigration advice drop-in – Tuesdays 1.30-3.30pm: for refugees, asylum seekers and migrants unable to pay for immigration advice or to access legal aid services elsewhere.
Please note that we cannot currently assist with citizenship applications (unless particularly complex), family or visitor visas, or any enquiries relating to the points-based system (work and student visas).
Drop-in sessions are delivered from the parish hall of St. John the Baptist Church – entrance on Bristol Road, BN2 1AP
Phone advice – Thursdays 2-4pm on 01273 082105
Email advice – we will respond to email advice enquiries sent to advice@voicesinexile.org as soon as we practically can.
Destitution service and food bank – Fridays 11am-pm: by referral only (through our referral form, an email or phone call) for clients who are destitute or with no recourse to public funds. 
EU Settlement Scheme : Migrant Help is now providing assistance at our weekly drop-in advice sessions for people who need additional support to apply for settled or pre-settled status under the EU Settlement Scheme. Advice and support is specifically aimed at EU nationals or family members who are currently homeless, living in Roma & traveller communities, young adults who have left care, the elderly, victims of modern slavery, and people with disabilities, literacy or health issues. For more information and advice about how to apply and what documents to bring, contact Charlotte:  charlotte.cheeseman@migranthelpuk.org or 07483 090715.
Referrals – we have limited capacity for referrals for immigration casework, but will consider and respond to all referrals as soon as we can. You can download our referral form here. If you are making a referral on behalf of someone else, we will need you to provide the client's signed consent for you to do so.
Vulnerable persons resettlement programme:
We work closely with families resettled in Brighton & Hove under the Vulnerable Persons Resettlement Programme, on behalf of Brighton & Hove City Council. Families resettled under this scheme are all from Syria or from neighbouring regions affected by the Syrian conflict, including other countries in the Middle East, North Africa and the Horn of Africa. We meet families on arrival, settle them into their new homes and schools, and provide integration assistance, dedicated casework, one-to-one mentoring, ESOL classes and additional language support (in partnership with the Friends Centre) during their first three years in the UK.
Mentoring:
We provide volunteer-based one-to-one mentoring, advocacy and accompaniment for vulnerable migrant service users who are struggling to achieve their immediate goals, improve their English skills, or access the services they need. Mentoring is an incredibly rewarding experience for both service users and volunteers, and provides a rare opportunity to build a one-to-one relationship with someone you might not ordinarily get to know. We are always looking for qualified ESOL teachers willing to provide additional one-to-one English language support for those who find it difficult to access formal classroom-based learning; and are also always looking for volunteer mentors who can help our clients navigate complex UK systems, accompany people to appointments and interviews, and advocate on their behalf, where necessary.
You can download information about how to become a volunteer mentor here.
Group work & activities:
The Migrant Welcome Project – Thursdays 10am-1pm The MWP is a friendly and welcoming group that meets weekly during term time. The group explores how to access practical and leisure services and meet people in Brighton and Hove. About half the sessions take place at Voices in Exile, while the other half are organised trips and visits around the City. Topics and visits are chosen by the group members, with support from paid workers and volunteers. All travel and other expenses are paid for by the project. For more information or to express interest in attending the group please contact Rosa Jones: MESHcaseworker@voicesinexile.org
The Real Junk Food Project: 
Pop up community cafe pay as you feel lunchtime meal from 1pm every Wednesday
In partnership with Brighton Table Tennis Club & Voices in Exile
The Parish Hall – St Johns Baptist Church, 2 Bristol road, BN2 1AP 
Donate!
Support Voices in Exile
Help support our vital work supporting refugees, asylum seekers and vulnerable migrants in and beyond Brighton & Hove.
As a small charity we rely heavily on donations to help us run our vital services – especially our advice & casework services, as these are both the hardest to fund and very often the most important for our vulnerable service users. Below are some examples of what it costs us to provide some of the essential elements of our work. However much or little you can afford to give, your help will directly benefit our clients.
If you would like to donate by card payment, cheque or standing order, please contact us at administrator@voicesinexile.org and we will be very happy to help!

£5 – The cost for a client to travel to and from our office to attend a casework appointment, one of our advice drop-in sessions, or our weekly food bank.
£7.25 – The cost of sending a completed application to the Home Office by signed-for, next-day delivery.
£10 – The cost of reimbursing travel and lunch costs for a volunteer to work with us for a day.
£19.20 – The cost to enrol biometric information so that a client can apply for a biometric residence permit.
£20 – The salary cost per hour of a qualified Level 2 caseworker.
£25 – The value of a bag of groceries, dry food and toiletries from our weekly food bank.
The cost of a child refugee travel document.
£55 – The cost of a qualified community interpreter for 1 hour, including travel.
£75 – The cost of an adult refugee travel document.
£120 – The cost of preparing and submitting an application for a Home Office travel document, so that someone who has been granted leave to remain in the UK can finally travel to visit their family in another country.
£350 – The cost of preparing and submitting an application to challenge the condition of No Recourse to Public Funds imposed on someone's limited leave to remain – for example, the sole carer of a British child – so that s/he can claim the top-up benefits that would be available to any British mum on a low-waged, zero-hour contract.
£850 – The cost of the time needed by a qualified caseworker to prepare and submit a straightforward application within the Immigration Rules – for example, an extension of limited leave to remain where there have been no changes in circumstances.
£1000 – The cost of the time needed by a qualified caseworker to prepare and submit an application for asylum or a complex human rights application, for example on the basis of an established private or family life in the UK (excluding the cost of the application fee itself).
£1012 – The cost of registering a child as a British citizen.
Give As You Live
Give as you Live is an award-winning fundraising programme that takes donations from leading stores when you shop online. It's a completely free and easy to use way to raise money for charity. To support Voices in Exile simply sign up, choose us as your charity and shop!
Or to make a one off/ recurring donation follow this link.
Volunteer!
Support Voices in Exile
Volunteer and become part of a small team doing big work to improve the lives of refugees and migrants.
We are a very small staff team and rely heavily on volunteers to help us deliver our work in a range of frontline and back-office roles. We are currently looking for volunteers in the following areas:
Advice & casework support
Syrian resettlement project casework
Destitution and food bank support
Mentoring (including accompanying & advocacy and additional ESOL language support)
ESOL classroom assistants
Community interpreting
Admin & reception
Fundraising & finance
We offer an incredibly friendly and supportive staff team, a thorough training, ongoing support and supervision, and the chance to make a real difference to the lives of vulnerable migrants. We are particularly looking for people who have skills in the above areas and who have a good understanding of the issues faced by migrants in the UK – but who above all have passion, empathy, a commitment to human rights, and the time to commit at least one day a week for a minimum of six months.
We currently hold two rounds of volunteer recruitment and training each year, in spring and autumn – if you are interested in applying, you can download our volunteer application pack and read up on our volunteering information pack. All client-facing volunteers undergo enhanced DBS checks and a thorough induction and training before taking up their role.
Volunteer recruitment is now closed for this year, please contact us again in the new year. 
Our usual recruitment rounds are held around April and October
"Thank you for having me here for short time. I feel very warm and nice place. People are very friendly and the workers are really helpful. Will be part of my memory. Thank you to all of you!"
– recent service user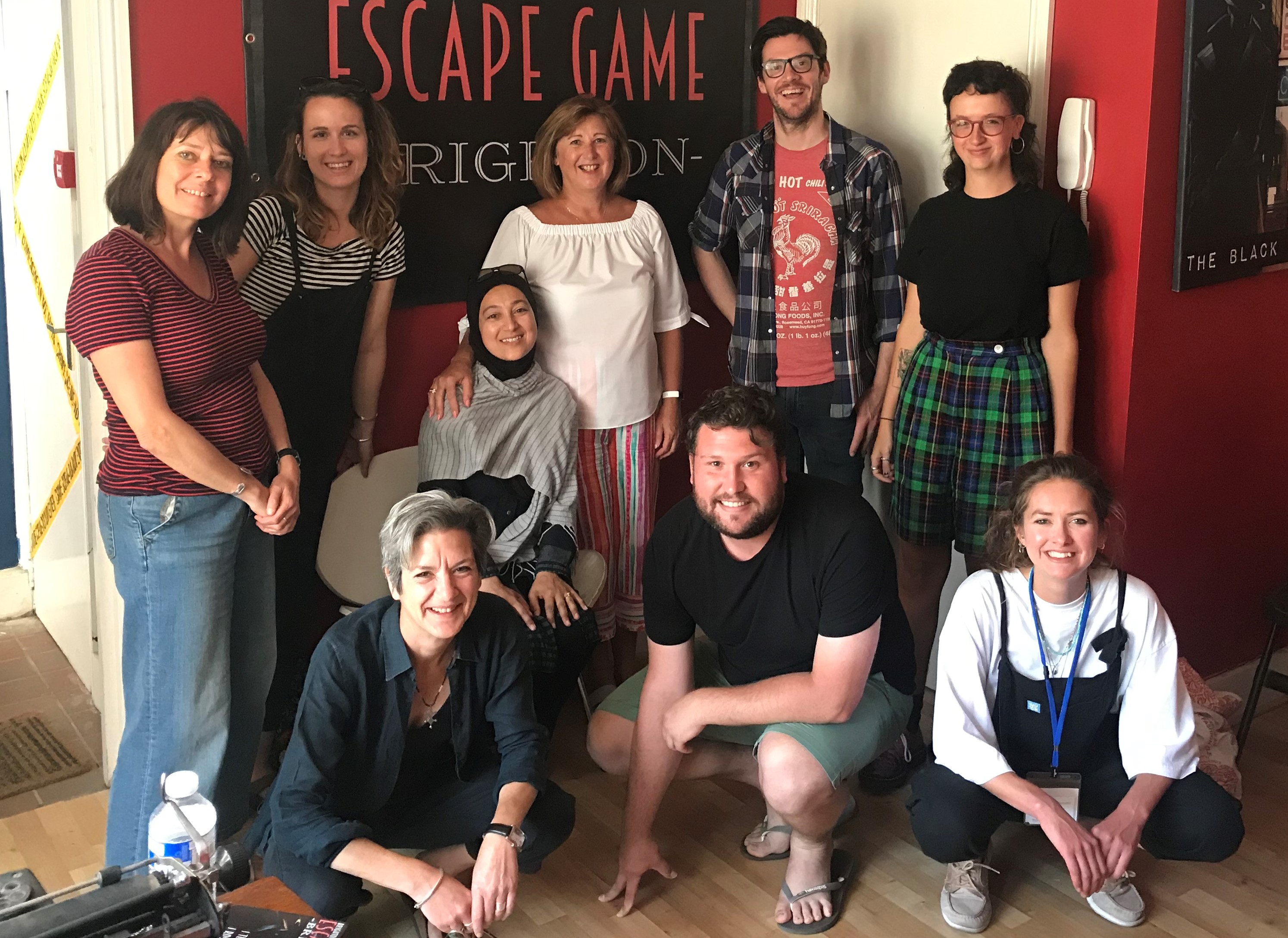 Voices in Exile staff and volunteers at staff away day in July.
Mel Steel
Director
I have been working in the refugee & migrant sector for 18 years, in a number of roles and for a number of organisations including the Refugee Legal Centre, Asylum Aid, the Terrence Higgins Trust and Praxis Community Projects. I am passionate about the essential work done by the voluntary refugee & migrant sector, and particularly about the current crisis in access to justice that means so few people have access to the free, competent legal advice they deserve. I am also a firm believer in the skills and abilities of refugees and migrants to create their own change. I am excited to have been given the opportunity to lead Voices in Exile at such a critical moment for migrants in the UK, and look forward to the challenge of sustaining, nourishing and developing our work well into the future.
Charles Brown
Immigration Caseworker
I am an OISC-accredited immigration adviser and have volunteered and worked for a number of other charities that provide legal advice to vulnerable migrants, including Bail for Immigration Detainees and Asylum Aid. My current caseload includes a wide range of immigration legal issues. I enjoy being part of Voices – a small charity that has a big impact in the local community.
Stewart Wheatley
Advice & Outreach Worker
I joined Voices in Exile in May 2018 as advice and outreach worker. My role covers non-immigration advice, including destitution, housing, welfare benefits and asylum support. I am currently working towards becoming OISC-accredited and will soon be delivering outreach advice in Hastings and elsewhere in Sussex and Surrey. I bring considerable experience of the asylum decision-making process to Voices, together with an in-depth knowledge of asylum policy and research. I have also volunteered as an advocate advisor for the Greenwich Migrant Hub in London.
Nicola Green
VPRS Caseworker
I am one of the caseworkers supporting families on the Vulnerable Persons Resettlement Programme. My favourite part of the job is spending time with the families and helping them meet their goals for life in the UK and assisting them to resolve challenges they face in adapting to life here. I feel very lucky to work for Voices in Exile and contribute to the service they provide to the local migrant community.
I am a qualified Social Worker with over 20 years experience working with vulnerable and marginalised people in the voluntary and statutory sector. My previous work experience has included roles with Brighton Housing Trust, Brighton Women's centre, Terrence Higgins Trust and Brighton and Hove City Council.
Rosa Jones
MESH Caseworker 
I work on the Migrant ESOL Support Hub (MESH Project) and the Migrant Welcome Project at Voices in Exile, where my role is to help people access English classes, mainstream and community services, employability support, and volunteering opportunities. My background is in human rights and migration, and within this area I have worked in research, field support, policy, and communications. I love my role at VIE because I work with clients directly, and so I am constantly inspired by their skills, attitudes and contribution to Brighton's community. Key to this project is the understanding of integration as a positive two- way learning process with which the whole community can engage.
Louise Yu
Assistant VPRS Caseworker
I first joined Voices in Exile in April 2018 as a volunteer. Since March 2019, I have worked as an assistant caseworker, supporting Syrian refugees who have resettled in Brighton under the Vulnerable Persons Resettlement Scheme. I have recently completed my Master's in Conflict, Security and Development at University of Sussex. I enjoy working with refugee families, helping them to adjust to life in the UK and practising my Arabic language skills with them.
Ana Szopa
VPRS Caseworker
I am one of the caseworkers supporting families who have come to the UK on the Vulnerable Persons Resettlement Scheme. I help clients to get used to life in the UK, navigate the often complicated benefits system, explore education and employment options and identify goals and dreams that they would like to work towards. My background is in human rights and migration and I have worked for several other organisations that fight to defend the rights of marginalised people such as Gatwick Detainees Welfare Group and the EU Agency for Fundamental Rights.
Nora Mzaoui
Volunteer Co-ordinator
I have over 13 years' experience working in the community and voluntary sector in roles such as administrator, development worker and office manager. These roles have always included working with volunteers. My contact with refugees started when I was a development worker supporting small community groups. Over the years I saw several refugee community groups flourish, people who left their own countries to seek safety and start over again. Their resilience and positive attitude really touched me. I knew then that I always wanted to work with and around people, supporting meaningful and positive change.
Bonny Casciello
Office Administrator
I joined our team in May 2018 as administrator, from a varied background in administration & project management. I find the charity sector interesting and a big change from the pharmaceutical industry where I have spent the past ten years or so. I am the friendly voice that will most likely greet you when you call our office!
Nick Scott-Flynn
Acting Chair
I have been a Trustee since the beginning of 2018. I first had contact with the organisation 14 years ago when I was conducting research into the destitution being experienced by asylum seekers and refugees due to the invidious changes to the asylum process. I was impressed by the pioneering work that Voices was doing to support people who had been badly let down by the system, and became a trustee to contribute to the development of the much-needed services that the organisation provides. I work as a consultant in the humanitarian sector and am based in Brighton.
Adam Hickie
treasurer
I became involved with Voices in Exile back in 2009 when the charity was formally set up, and have acted as the charity's treasurer since then. In my professional life I am a partner in a local accountancy firm specialising in small business growth and development. We work with a number of charities and community interest companies, which enables me to bring my accounting expertise to Voices.
I first became aware of Voices in Exile in 2007 when my wife volunteered for the group before it was formally constituted as a charity. I was bowled over by the amount of fantastic work that was being done to help people who are all too often marginalised and forgotten, and I wanted to help in any way I could.
Canon Kieron O'Brien
I have been a trustee of Voices in Exile since 2016. I am a trustee of the Roman Catholic Diocese of Arundel & Brighton, and a parish priest in East Brighton. As a member of the Diocesan Refugee Response Group I have taken a keen interest in the development of Voices and bring many years experience of general pastoral work, including a specialism in safeguarding.
Catherine O'Donnell
I became a trustee of Voices in February 2017 after volunteering at the food bank. I am a barrister practising in social housing law. I previously worked at the Low Pay Unit campaigning for a national minimum wage. I wanted to be part of Voices to help sustain and expand its vital work.
Canon Andrew Wingate, OBE
I am an Anglican priest of the Diocese of Chichester, living in Lewes, and offering support to churches in Lewes and Ringmer. I am the inter-faith advisor to the Diocese, and was previously involved in this field for many years in Leicester, Birmingham, India, and more recently in Sweden, where there are vast numbers of refugees. I became a trustee of Voices in autumn 2016, and have a deep concern for the way we should receive our appropriate share of refugees, and how they can be properly cared for and integrated. I feel this both as a concerned citizen and as a Christian minister. I see Voices as a vital way to facilitate this in Brighton and Hove, and in East and West Sussex.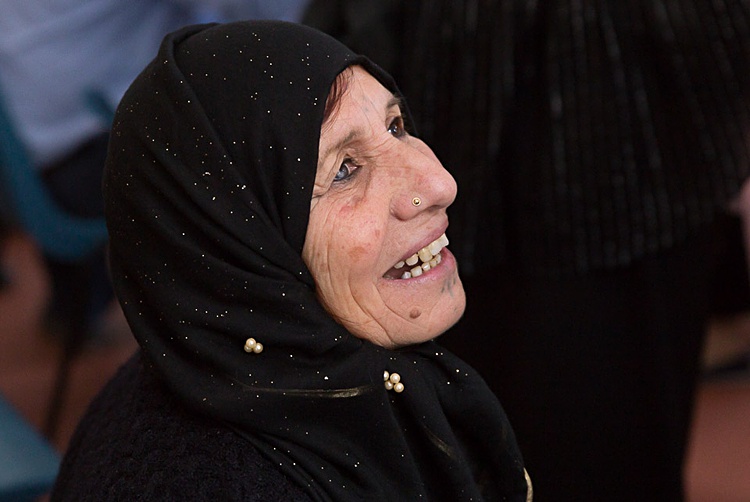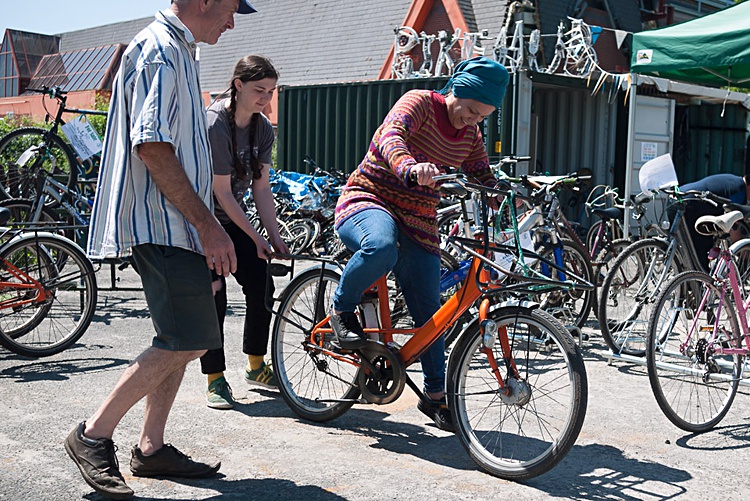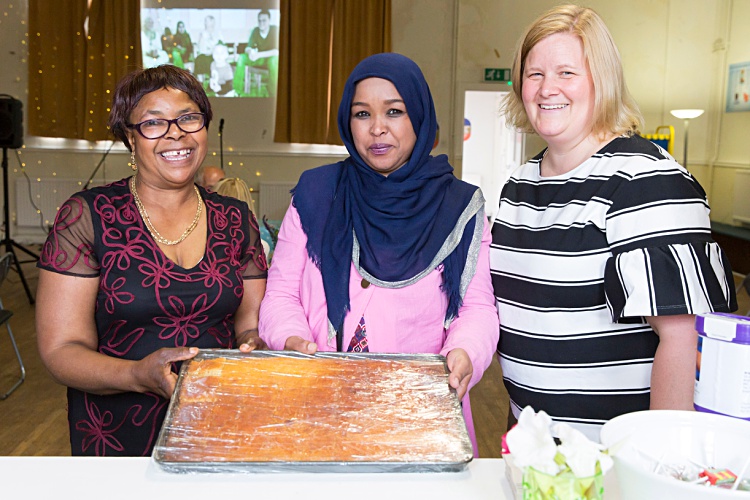 "I'd like to thank staff and volunteers at Voices in Exile for all that you do. I know from the constituents I speak to at my surgeries, and the emails and letters I receive, the tremendous support you give to families in desperate need at times of crisis."
– Caroline Lucas, MP for Brighton Pavilion
Some photos from our end of year celebration back in December... A big thank you to everyone who attended our end of year party! This last year has been a very busy time for us at Voices in Exile. However, we are now working as hard as ever in 2020 towards our mission...
read more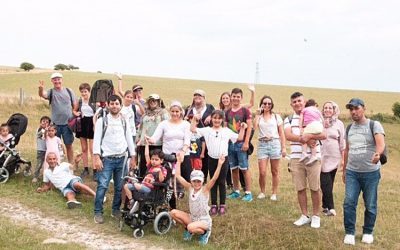 It has been an incredibly busy year for Voices in Exile, with many positive changes and challenges since we moved to our new premises in Kemptown at the end of 2017. Since taking up post in October 2017, our new director Mel Steel has been working hard to build a new...
read more
Background
Voices in Exile was set up in 2005 to address the urgent need for practical support and legal advice for refugees and vulnerable migrants in Brighton and Sussex. We began as a small, volunteer-led grassroots organisation providing a safe point of contact, advice and practical support for people who didn't know where else to go, and soon developed a range of social and skills-based activities for clients alongside our advice, casework and destitution services.
We became registered as a charity and limited company in 2009, and became OISC-accredited in 2011, so that we could deliver immigration advice and casework up to Level 2. This means that we can represent in most initial immigration and asylum applications up to the point where an application is refused by the Home Office and needs representation at the appeal stage.
Since the EU migrant crisis of 2015-16 we have experienced a huge increase in interest in and demand on our services, and at the same time a huge outpouring of goodwill from people wanting to help. This has been fantastic but also challenging, and our small team has undergone a number of changes as we have grown.
One thing we know for sure is that demand on our services is not going to decrease anytime soon. The south east of England, including Brighton & Hove, is acknowledged as an immigration legal aid desert, and we are the only provider of free, regulated, out-of-scope immigration advice in the region. This is crucial because, as we have seen in the aftermath of the Windrush scandal, good legal immigration advice is the key to unlocking almost all entitlements in the current hostile environment – including the right to work, claim benefits, rent accommodation, open a bank account, get married, study, drive, and even own a driving license.
If you'd like to support our vital work, you can donate here and see what your money can buy here.
Mission
Our charity is based on a multi-faith, human rights-based ethos, and our core values reflect our very basic belief that all people should be treated with respect and dignity within a system that is fair and just. We aim to offer a practical, holistic and high-quality service that reflects and responds to the needs and strengths of our migrant service users – both individually and collectively.