supporting those seeking asylum, refugees and those with no recourse to public funds
Are you an asylum seeker or refugee?
Interested in supporting us?
What we do
Voices in Exile works with refugees, asylum seekers and vulnerable migrants with no recourse to public funds in Sussex and Surrey. We offer both practical and legal support including generalist advice and specialist immigration casework (up to OISC Level 2) for those who would otherwise be unable to access justice. As part of our holistic approach we also offer practical support including a weekly food and toiletries bank for those who are destitute; and advocate for, accompany and enable people to access services, build community, and develop their own potential through a programme of learning and creative activities. We seek to encourage people to find positive ways to address their own needs, build skills and resilience, and work towards integration in the UK through an active programme of volunteering and mentoring.
Background & mission
Voices were established in 2005 in response to the findings of a comprehensive local needs assessment that found there was an urgent need for practical support and legal advice for refugees and vulnerable migrants in Brighton and Sussex. Beginning as a small, volunteer-led grassroots organisation that acted largely as a safe point of contact, advice and practical support for those who did not know where to turn, we became registered as a charity and limited company in 2009. In 2011, partly in response to the impact of legal aid cuts in the area, the organisation became OISC-accredited in order to deliver immigration advice and casework up to Level 2.
The charity operates within a Christian-based, multi-faith ethos, and our core values reflect our belief that all people should be treated with respect and dignity. We aim to offer a practical, holistic and high-quality service that reflects and responds to the needs and strengths of our migrant service users – both individually and collectively.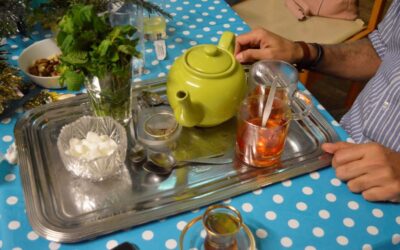 Some photos from our end of year celebration back in December... A big thank you to everyone who attended our end of year party! This last year has been a very busy time for us at Voices in Exile. However, we are now working as hard as ever in 2020 towards our mission...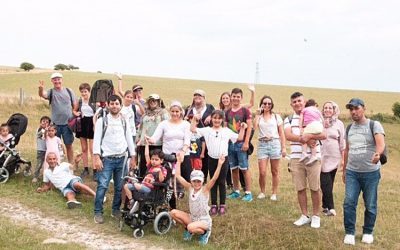 It has been an incredibly busy year for Voices in Exile, with many positive changes and challenges since we moved to our new premises in Kemptown at the end of 2017. Since taking up post in October 2017, our new director Mel Steel has been working hard to build a new...
We cannot see clients without appointment or outside drop-in times, so please don't simply signpost people to our offices! If in doubt, please call us first to check whether signposting is appropriate.
Generally, all of our services are for vulnerable and/or destitute migrants, asylum seekers and refugees who are not eligible for legal aid and/or do not have the means to pay for private legal advice. As a general rule, we cannot currently assist EEA nationals – but will consider particularly vulnerable/complex cases
Advice & Casework:
We are accredited to provide specialist immigration advice up to OISC Level 2, and can also provide generalist advice on welfare benefits, housing and homelessness, asylum support, children's and community care, and some family matters. We currently deliver the following free advice services from our premises in Kemptown, Brighton:
Destitution service and food bank – Fridays 11am-1pm: by referral only (a quick phone call/email will do), for clients who are destitute or with no recourse to public funds.
Immigration advice drop-in – Tuesdays 1.30-3.30pm: for refugees, asylum seekers and migrants unable to pay for immigration advice or to access legal aid services elsewhere. Please note that we cannot currently assist with citizenship applications (unless particularly complex), family or visitor visas, or any enquiries relating to the points-based system (work and student visas).
*Drop-in sessions are delivered from the parish hall of St. John the Baptist Church – entrance on Bristol Road, BN2 1AP*
Phone advice – Thursdays 2-4pm on 01273 082105
Email advice – we will respond to email advice enquiries sent to advice@voicesinexile.org as soon as we practically can.
Referrals – we have limited capacity for referrals for immigration casework, but will consider and respond to all referrals as soon as we can. A referral form is attached here [hyperlink]. We will also need you to provide the client's signed consent for you to make the referral.
Syrian Vulnerable Persons Resettlement Programme:
We work with families resettled in Brighton and Hove under the Syrian Vulnerable Persons Resettlement Programme, on behalf of Brighton & Hove City Council. This area of work includes arrival and integration assistance, dedicated casework, one-to-one mentoring, and delivering ESOL classes and additional language support in partnership with the Friends Centre.
Mentoring:
We can provide volunteer-based one-to-one mentoring, advocacy and accompaniment for vulnerable migrant service users who are struggling to achieve their immediate goals, improve their English skills, or access the services they need.
Group work & activities:
We will be working with service users to devise and develop a programme of learning, social and cultural activities over the next year in our new premises. Past activities have included a thriving cookery class, women's support group, sewing group and mixed support group.
Volunteering:
We rely heavily on volunteers to help us deliver our work in a range of roles including advice & casework support; Syrian resettlement project casework; one-to-one mentoring (including accompanying and advocacy); ESOL language support; ESOL classroom assistants; and backroom core functions including HR, admin/reception, fundraising and finance. All client-facing volunteers need to undergo enhanced DBS checks and a thorough induction and training before taking up their role. We hold regular rounds of volunteer recruitment and training – if you are interested in applying, please see here for more information: [hyperlinks/attachments].
Your content goes here. Edit or remove this text inline or in the module Content settings. You can also style every aspect of this content in the module Design settings and even apply custom CSS to this text in the module Advanced settings.
Your content goes here. Edit or remove this text inline or in the module Content settings. You can also style every aspect of this content in the module Design settings and even apply custom CSS to this text in the module Advanced settings.