It has been an incredibly busy year for Voices in Exile, with many positive changes and challenges since we moved to our new premises in Kemptown at the end of 2017.
Since taking up post in October 2017, our new director Mel Steel has been working hard to build a new staff team and to ensure that our core services, especially our advice and casework services, are fully operational from our new building. We now have a full timetable of advice & casework drop-in, outreach and referral services up and running – see our 'Advice & casework' section for more details.
We have continued to provide integration and casework support to vulnerable Syrian and other refugee families resettled in Brighton & Hove, and will soon be welcoming up to 10 new families to be resettled over the next year – see our 'VPRS' section above. Our VPRS project co-ordinator and caseworker Mary Jordan is now the go-to person for this area of our work – see our 'Who we are' and 'Contacts' sections for details.
We're pleased that our longest-standing staff member Nora Mzaoui has recently moved into a new role as volunteer coordinator, generously funded by the Diocese of Arundel & Brighton. Over the past year she has recruited and is now managing a fantastic team of around 30 active volunteers providing vital support to our small staff team in key frontline and back-office roles. Please see our 'Volunteer!' section above if you are interested in volunteering with us!
Highlights of the year so far have included a number of successful outcomes for our crucial immigration casework service, including securing indefinite leave to remain (also known as settlement) for some clients; securing limited leave to remain for many others; and obtaining refugee travel documents for almost all of our VPRS clients, who can now finally travel to meet family members who have settled or, in some cases, been stranded in other countries. We have made successful family reunion applications for refugee clients, as well as successful applications to challenge the condition of no recourse to public funds imposed on many non-EEA mums of British children – which means that they can now finally claim the top-up benefits that would be available to any British mum working to support her kids on a low wage.
All of these results are down to the hard work of our immigration caseworker Charlie Brown, who is doing his level best (with the help of committed volunteers) to fill the huge regional gap in accredited, non-legal aid immigration advice provision. We provide this service entirely free of charge to clients who would not otherwise be able to access justice.
Our ongoing mentoring scheme has continued to provide tailored one-to-one support to vulnerable refugees and migrants in need of some dedicated help and guidance. This support includes conversational English; accompanying and advocacy support for our more vulnerable clients to attend important appointments; and wellbeing activities, including art therapy, for those who need some additional therapeutic support. All mentoring is provided by qualified and trained volunteers, and managed by our volunteer coordinator Nora Mzaoui.
Throughout the upheaval of the past year we have also continued to run our weekly destitution drop-in and independent food bank, providing legal advice, practical support, small hardship grants, food, toiletries and clothes (as well as tea, chat and table tennis!) to migrants who are destitute for all sorts of reasons beyond their control. The go-to person for this area of our work is our advice & outreach worker Stewart Wheatley, who now runs our fabulous Fridays with the support of a core team of dedicated volunteers. Stewart will also shortly be starting outreach advice at the Links Project in Hastings.
Over the summer months we have organised a series of life skills workshops for our service users, in partnership with the Friends Centre in Brighton. Aimed primarily at recently resettled refugees, the workshops have been devised to help people get to grips with issues like managing energy bills; accessing healthcare; using transport; understanding benefits; managing budgets; understanding housing tenancies; volunteering; jobs; and drafting CVs. Feedback from these sessions has been really positive, with learners reporting that they now have the confidence to book their own appointments, manage their energy bills and feel more independent. The workshops have been complemented by a series of fantastic, guided summer outings for Voices clients and their families, with ESOL support – including trips to the Royal Pavilion, up to the top of the i360 tower, and even an intrepid 7 mile round walk to Devil's Dyke in the middle of the heatwave (complete with wheelchairs and children's buggies!).
Finally, our relaunch event took place in June, and was an opportunity both to celebrate Refugee Week and to highlight the support that Voices continues to offer to vulnerable migrants, asylum seekers and refugees from Brighton and Hove, Sussex and Surrey. The event was a great success, well attended, and featured messages of support from local MPs, music and poetry from Sudanese refugee and long-time Brighton resident Bashir Al Gamar, food from the Real Junk Food Project, and table tennis coaching provided by our diversity award-winning neighbour the Brighton Table Tennis Club. It was also a chance for us to thank our incredibly generous funders, individual donors, and tireless volunteers, without whom we would struggle to provide the support so desperately needed by our vulnerable migrant clients.
See director Mel Steel speaking to Brighton's The Latest TV channel ahead of our June 2018 launch event: https://thelatest.co.uk/brighton/2018/06/19/brighton-voices-in-exile/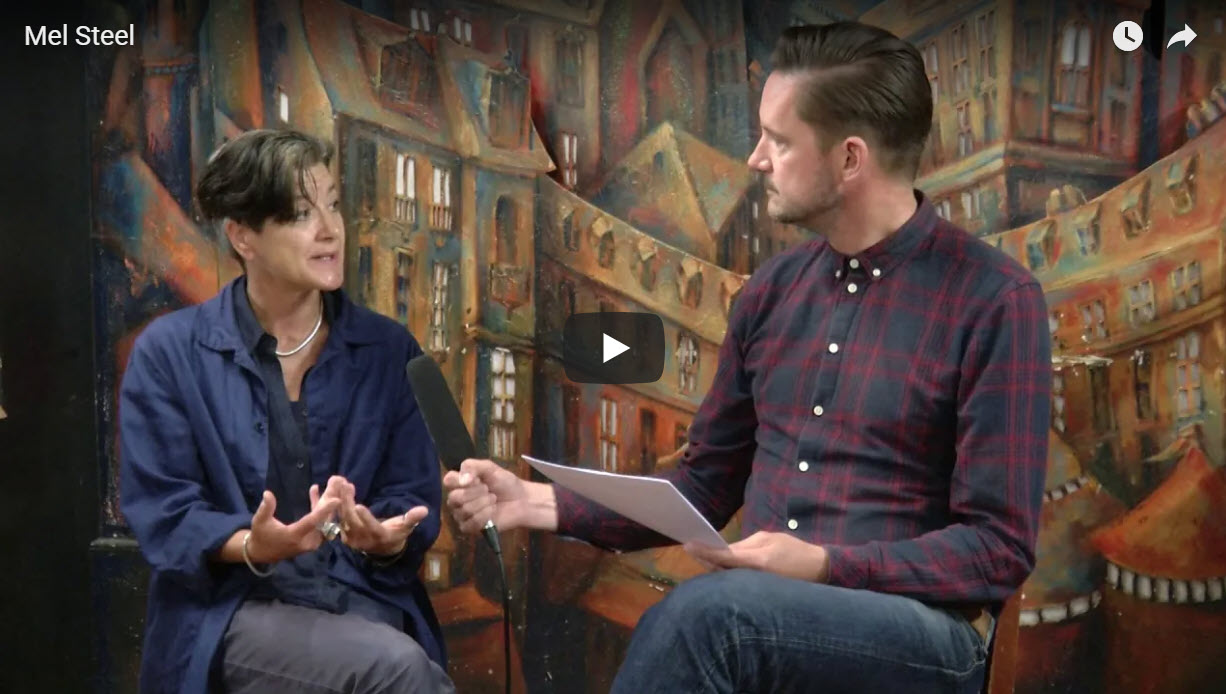 If you would like to support our work, please consider donating or volunteering.